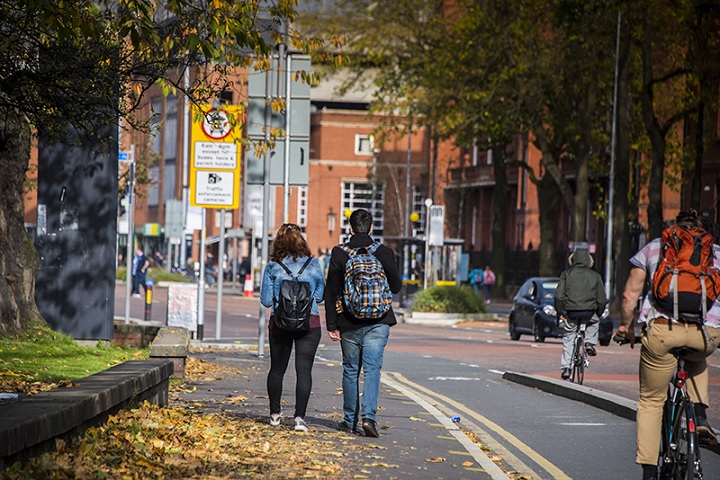 An active travel charity has warned the Government that the roll out of any new technology and forms of travel – such as e-scooters – must not hinder those who walk or cycle.
On 16 March, the DfT announced the 'biggest review of transport laws in a generation' – including a consultation to legalise the use of electric scooters.
The DfT also pledged £90m to create three new 'future transport zones' – where new innovations will be trialled.
Transport minister Grant Shapps said emerging technologies are 'ripping up the rulebook and changing the way people and goods move forever'.
The Government's use of technology to create 'easier, smarter and greener travel options' has been welcomed by Living Streets – although the active travel charity warns that walking must remain a top priority.
Stephen Edwards, director of policy and communications at Living Streets, said: "Journeys which are easier, smarter and greener are the way forward. Yet it's clear to us that it's walking and cycling local, everyday journeys which will really create a legacy for getting around in a more sustainable and healthy way. 
"It is positive that the Government recognises that walking, cycling and active travel must remain the best options for short urban journeys. 
"Any new technology which is tested, or rolled out, must support a modal shift to walking and cycling and absolutely not further hinder those who choose to opt for these modes. 
"We wait to see what these new technologies bring and hope they will support walking and cycling. But if they don't directly, they must not take up pavement space or make walking and cycling less attractive modes of transport."
---