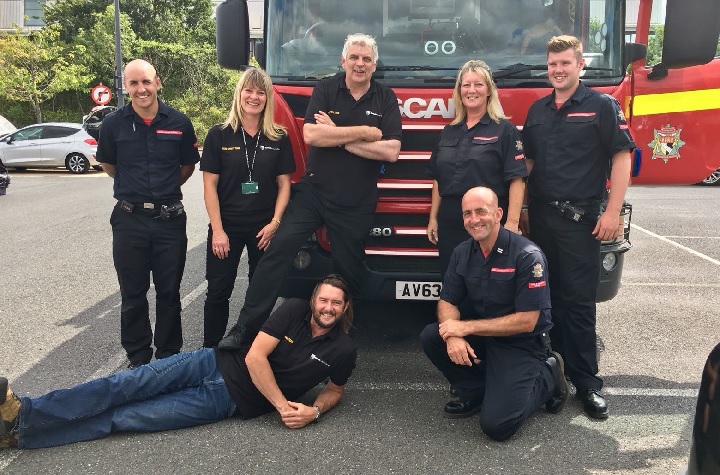 Road safety and fire and rescue officers from Norfolk checked more than 1,600 child car seats during a four-week summer tour of the county.
Norfolk County Council's road safety team, alongside colleagues from Norfolk Fire and Rescue, checked a record 1,645 seats during their 2018 tour – compared to 1,468 during 2017.
629 faults were identified during the checks, 92% of which were able to be fixed on the spot. The 38% fault rate in 2018 is slightly lower than in 2017.
Victoria Horne, mother of nine-month-old Daisy, had her child seat checked while the team were in Norwich. She said: "I was really happy with our check yesterday, a big thank you to the team! It's great having the extra piece of mind that Daisy's safe when I'm driving."
Margaret Dewsbury, chair of the Communities Committee, Norfolk County Council, said: "It's been a fantastic tour this year with huge demand from parents and grandparents.
"It's a really good example of collaborative working between Norfolk County Council's road safety team and Norfolk Fire and Rescue, who have been advising on child seats of all types and for all ages of children."
---