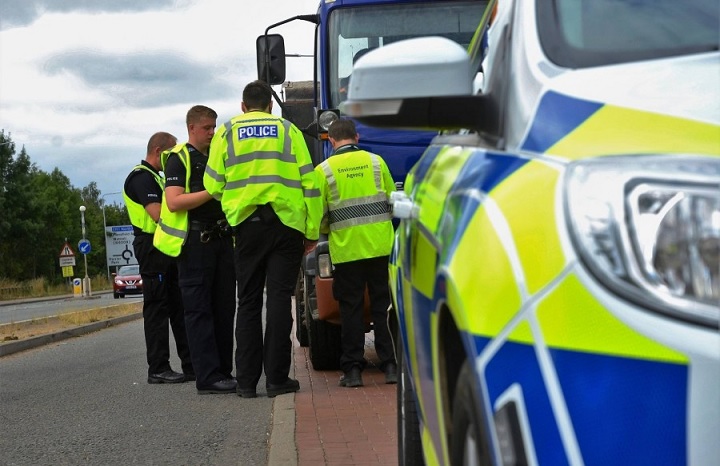 A two-day operation in Nottinghamshire, designed to combat illegal and dangerous vehicle use, saw more than 5,000 vehicles checked by automatic number plate recognition (ANPR) technology.
The event, which took place on 2-3 August, formed part of Operation Transporter – carried out by Nottinghamshire Police in partnership with DVSA and the Environment Agency.
The operation saw officers carry out stop checks on commercial and light goods vehicles on local roads and major trunk routes, with ANPR used to check every passing vehicle.
Across the two days, officers stopped and checked 105 vehicles – 25 of which were reported for offences including the vehicle being in a dangerous condition, and driving without insurance.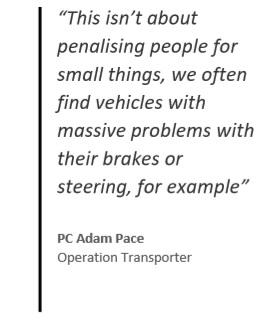 Six vehicles were seized for having no tax and two for no insurance, while one vehicle was banned from the road due to its condition.
PC Adam Pace, Operation Transporter co-ordinator, said: "This operation shows how we can all work together to make our roads safer and have an impact on the growing number of casualties over the last year.
"By combining the skills of all the agencies we can really make an impact and we continue to take some very dangerous vehicles off the road during this operation.
"This isn't about penalising people for small things, we often find vehicles with massive problems with their brakes or steering, for example.
"The roads continue to be made safer thanks to the dedication and professionalism of the entire team, made up largely of special constables, who volunteer their spare time to assist us in operations like this one."
---