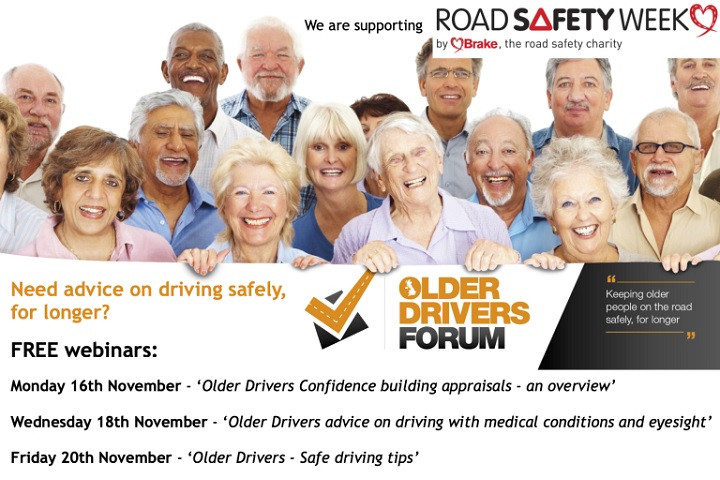 Three webinars, organised to provide help and advice for older drivers on how to carry on driving safely for longer, are now available to watch online.
The Older Drivers Forum webinars, organised with support from Hampshire and Thames Valley Police and other partners, took place in November to coincide with Road Safety Week 2020.
The three webinars covered:
Confidence building appraisals

Driving with a medical condition and eyesight advice

Safe driving tips
All three webinars sold out and are now available to watch on the Older Driver Forum website.
Rob Heard, chair and founder of the Older Drivers Forum, said: "We were so pleased with the feedback and the want from the older generation to take part in these events – it has shown us a real need to carry on engaging with mature motorists. 
"Our aim is to give help and support not only to mature motorists but also interested families and friends as well as medical practitioners, and we are planning more webinars in the future. 
"We will all become older motorists and it is essential none of us become complacent about our driving but seek help and advice to carry on driving safely for longer."
The Older Drivers Forum is a not-for-profit organisation made up of road safety experts – including representatives from the emergency services, charities, local authorities and businesses specialising in keeping older people on the road.
The Forum provides practical advice, help and support to help keep mature motorists on the road safely for longer, and points people in the right direction for an assessment to identify their driving needs – from wing mirror adapters to an elevated driving seat.
---