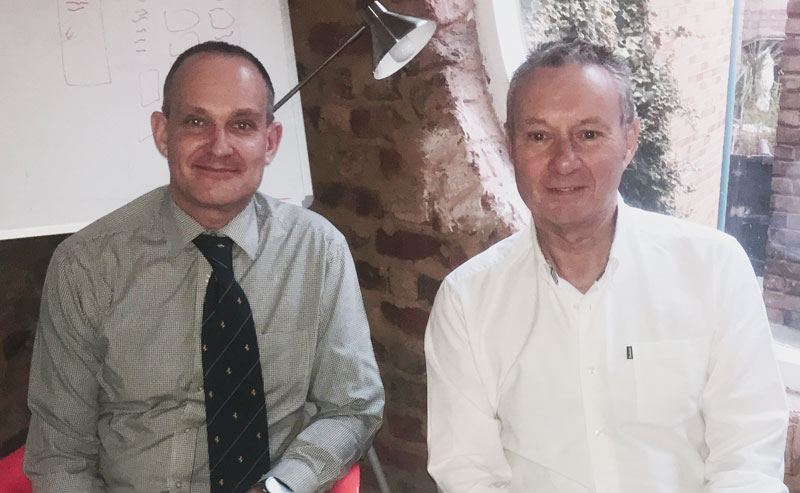 Older drivers are the subject of the latest Road Safety News podcast, with Nick Rawlings joined by Sgt Rob Heard, founder and chairperson of the Older Drivers Forum.
The Older Drivers Forum was established in 2013 by Rob Heard, road safety sergeant for Hampshire and Thames Valley Police, following a number of serious incidents involving older drivers in the region.
The Forum has since been accredited with helping to reduce the number of collisions involving older drivers – and providing help and support to older drivers and other interested parties.
As a result of this success, Rob was presented with the Lynda Chalker Award in November 2018, recognising his significant contribution to road safety in the UK.
During the RSGB Talk podcast, published on 14 February, Nick and Rob discuss how the Forum operates – with Rob confirming his willingness to assist road safety teams in other parts of the country to set up their own older driver schemes.
Following the Duke of Edinburgh's decision to voluntarily give up his licence after a well-documented crash last month, Rob and Nick go on to explore the steps people should take when it comes to discussing, with older friends and relatives, the difficult subject of retiring from driving.
Rob stresses the importance wherever possible of involving the older person in the discussions and any decisions that are made.
If these discussions fail to bring about a satisfactory solution, Rob suggests there can be a role for the older person's GP – and as a last resort, involving the DVLA if all else fails.
---
Previous editions
Jeremy Leach

, London campaign coordinator for 20's Plenty for Us (December 2018)

Sam Merison

, director of the Road Safety GB Academy (January 2019)
---