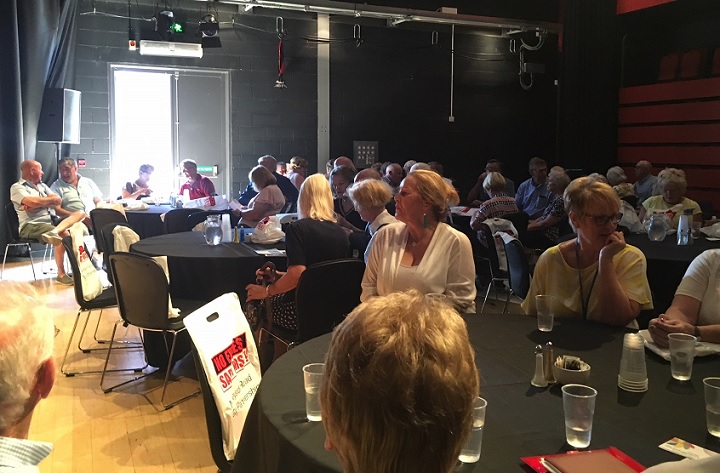 More than 80 older drivers from the north west took part in a road safety event last week, organised by Halton Borough Council to help reduce traffic collisions.
The 'Senior Road User' event, which took place on 1 July, was hosted by the council's road safety team with support from the Merseyside Road Safety Partnership.
The event opened with a short interactive theatre production, designed to highlight the potential dangers experienced by all types of road users.
Audience members shared their experiences on the road and received advice and tips to help them travel safely, in a bid to reduce the number of collisions involving senior road users.
The event, which was oversubscribed, also featured a number of exhibitors who were on hand to provide further information.
Cllr Stan Hill, Halton Borough Council's executive board member for transportation, said: "Research shows in a crash, the risk of a person aged 60 years or older being killed, whether in a vehicle or on foot or bicycle, is more than double that of a younger person.
"This event was aimed to give people tips on how to stay as safe as possible. We are pleased it was so well attended and feedback was people got a lot from it."
---