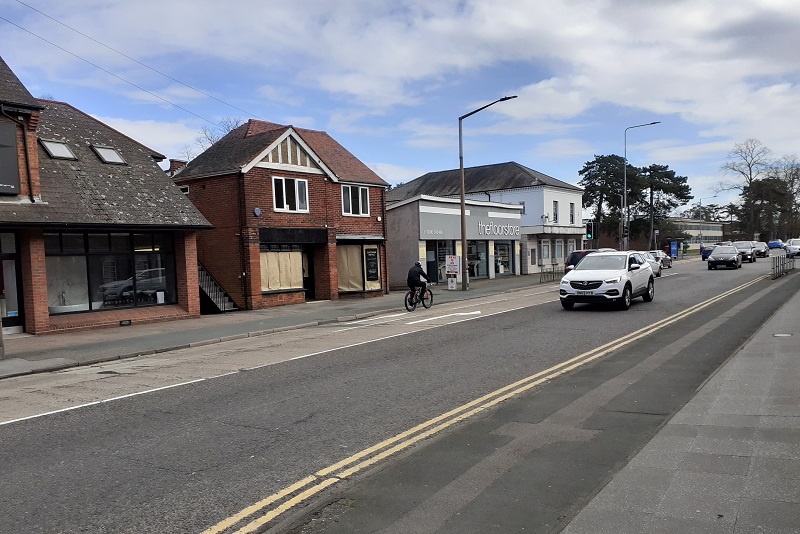 A PCSO in plain clothes, riding an unmarked bike, took to the streets of Colchester recently, as part of an operation to highlight safe passing distances.
Operation Safe Pass was carried out by the Safer Essex Roads Partnership (SERP) on 12 March, after a local cycling campaign group highlighted concerns about the issue.
The group provided a list of roads where cyclists had encountered regular close and unsafe passes.
As part of the operation, the plain clothed PCSO cycled for two hours along London Road and encountered no passes that he felt were unsafe.
SERP road safety officers also utilised a mat, provided by Cycling UK, to help drivers visualise the 1.5m distance they should leave when passing cyclists on the road. 
A virtual reality headset was used to give drivers a 360 degree experience of an unsafe pass from a cyclist's point of view.
Liam Collins, SERP road safety technician, said: "This was a successful operation from our perspective as no poor driving was witnessed. All drivers were seen to give the cyclist enough space and passed at a reasonable speed. 
"However, we know that this isn't always the case as we received 207 unsafe pass submissions via our Extra Eyes initiative since August 2019 and 157 of these resulted in a prosecution. 
"Each year there are many unnecessary deaths and serious injuries on the roads. One of the most vulnerable road user groups are cyclists, and with operations such as these, we aim to educate drivers as to safe passing around cyclists and deal with driving offenders who jeopardise rider safety."
---