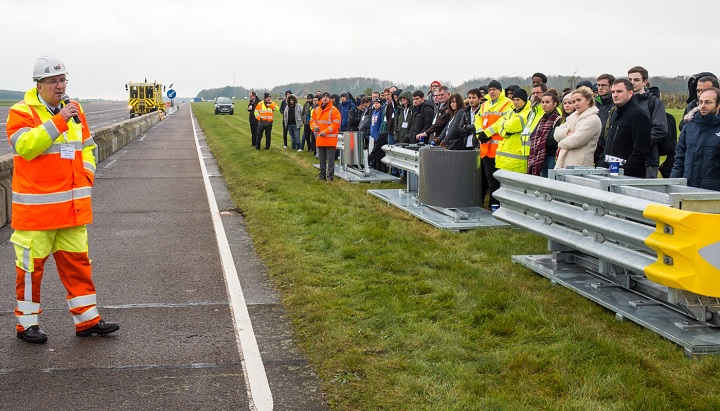 Four live demonstrations will show, 'for the first time in public', the effects of crashing into a traditional, rigid lamp-post at high speed compared with the same crash into a 'passive' lamp-post.
The 'carefully-choreographed' crashes are part of Traffex Seeing Is Believing, a two-day outdoor event and conference taking place at Bruntingthorpe in Leicestershire on 27-28 June.
The crash demonstrations are being managed by UK Roads with support from ITAI (Institute of Traffic Accident Investigators) to show the performance of Sapa Pole Products.
The four demos will show a small car in remotely controlled head-on collisions at speeds ranging from 20mph to 60mph.
Adrian Tatum, from Transport Network – which organises Traffex Seeing Is Believing, said: "Traffex Seeing Is Believing is ideal for live events such as this.
"Most exhibitions can only show videos, which can never get across the hands-on information. Following the demonstrations, visitors are invited to see for themselves the effects of each impact and the performance in each scenario.
"Even the run-up to the crash is dramatic: the crash car is remotely controlled and guided by a police-style 'TPAC' or Tactical Pursuit and Containment manoeuvre."
Traffex Seeing is Believing sets out to provide highways and transportation practitioners with 'the perfect environment for keeping up to speed with the latest innovations from the industry'.
The event is expected to attract more than 1,000 visitors and 60 exhibitors.
---