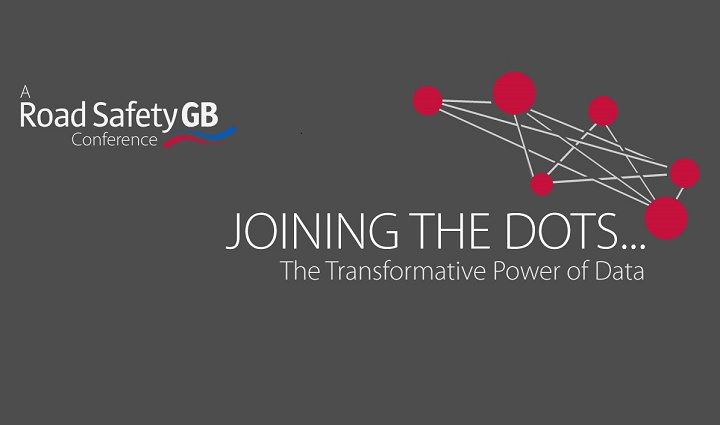 The agenda for the 2019 Data Analysts' Conference is continuing to take shape, with nearly a dozen speakers now confirmed.
Organised by Road Safety GB in partnership with Agilysis, the fourth edition of 'Joining the Dots' will take place in London on 5 March 2019.
The theme for the 2019 event is 'the Transformative Power of Data', with the programme focusing on topics including data science and behaviour change.
Among the latest speakers to be confirmed is David Davies, executive director of PACTS, who will discuss road safety performance indicators – and why they should be introduced.
Ian Knowles from DfT will discuss Standing Committee on Road Accident Statistics (SCRAS) Stats 19 and online reporting; while Richard Leonard, Highways England, will explain the organisation's Road Assessment Programme.
Andy Mayo (Local Transport Projects) will explore 'Data for Road Safety Auditors', with Nicola Wass (SoMo) and Tanya Fosdick (Agilysis) delivering a joint presentation titled 'Combining STATS19 with insight data – a case study of Liverpool adult pedestrians' .
Agilysis is further represented on the agenda by both Richard Owen, who will discuss the new International Road Assessment Programme (IRAP) and Bruce Walton, who will look at the ONS CRASH effect.
The conference will also welcome the winner of the International Transport Forum's 2018 young researcher of the year, Dr George Ursachi (also from Agilysis), who will showcase how his creative use of data helped enhance public policy.
Among the speakers previously confirmed on the agenda is Wouter Van den Berghe from the Vias Institute (Belgium), who will discuss the Global ESRA initiative – a project designed to provide scientific support to road safety policy making at the national and international levels.
Jeremy Phillips, Road Safety GB's director of research, also features on the programme, with a presentation titled 'Promotion of the Champions network'.
Delegate registration is now open – with a discounted early bird rate of £89 for Road Safety GB and MAST members, and £125 for other attendees (both prices plus VAT).
---