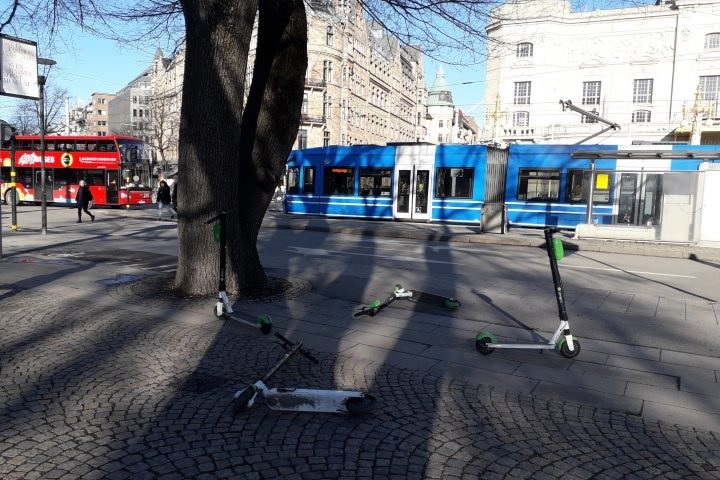 The Parliamentary Advisory Council for Transport Safety (PACTS) has expressed its opposition against the trials and wider legalisation of electric scooters.
Outlining its position, the transport safety charity PACTS says while electric scooters appear 'cool', there are few – if any – public benefits to their legalisation.
PACTS points to 'growing evidence' of the health and safety disbenefits of electric scooters – both in terms of the design and use.
It notes that electric scooters are 'incapable of safely negotiating the ruts, potholes, uneven surfaces of many urban streets' – adding that there has been a high incidence of first-time users suffering falls,
sometimes with serious injury.
PACTS says: "From evidence and experience around the world, it is now very clear that the public benefits are illusory and the disbenefits substantial, at least in a European context. 
"As such, e-scooters will work against many of the Government's objectives. PACTS therefore opposes the trials and wider legalisation of e-scooters."
PACTS also raises concerns over issues including the impact they might have on active travel, saying: "E-scooter are not active travel. They involve no physical exertion and provide no health benefit to the user.
"Because e-scooter largely replace walk, cycle and public transport trips, all of which involve physical activity and have the associated health benefits, e-scooters will tend to reduce active travel."
Trials 'a green light to legislation'
Under current UK law, it is illegal to use a powered transporter – such as an electric scooter – on a public road or other prohibited space, including pavements and cycle lanes.
However, the Government has been contemplating change as part of its push towards greener travel – and in March, announced a consultation on their legalisation would take place.
In May, secretary Grant Shapps announced fast tracked trials of electric scooters would start in June, as part of the Government's transition out of lockdown restrictions.
PACTS has expressed concern that these trials, despite the restrictions proposed, will be seen as a green light to unregulated use by the public – placing the police in an impossible situation.
It also fears the immediacy of the trials mean there will now be inadequate time for consultations to be properly considered or debated.
PACTS adds: "Use of e-scooters is illegal in public places in the UK, unlike in almost all other countries. 
"This provides the UK with the unique opportunity to learn from international experience and the rapidly growing research base, and to undertake a thorough background assessment before deciding if or how to legalise use. 
"PACTS is concerned that by bringing forward the timetable, there will now be inadequate time for consultations to be properly considered or debated. 
"We would have expected to see an impact assessment and safety trials of e-scooters undertaken and published, in the way that would happen for motor vehicles or as undertaken recently for innovative cycling infrastructure in London."
---