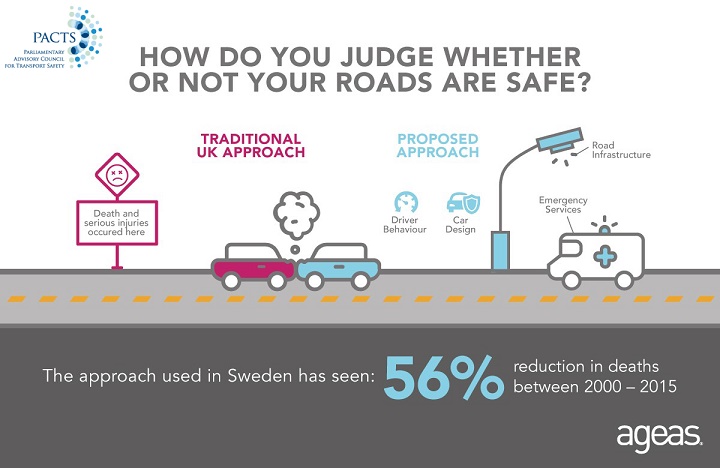 The Government is being urged to adopt a set of road safety 'performance indicators', based on international good practice and tailored to UK needs.
In a new report, the Parliamentary Advisory Council for Transport Safety (PACTS) says the performance indicators would cover roads, vehicles, users and emergency services in order to focus 'scarce resources' on the most effective actions.
In the report, which has been welcomed by Road Safety GB, PACTS proposes a framework which recognises that the safety of the entire road system needs to be considered to reduce deaths and serious injuries – not simply driver behaviour.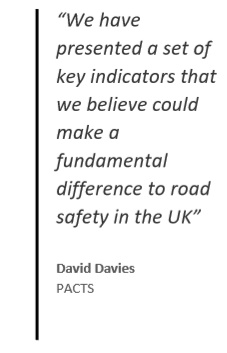 PACTS says adopting such a system would give practitioners the breadth of information they need to assess the performance of their road network.
The indicators proposed by PACTS are:

Percentage of traffic complying with speed limits on national roads

Percentage of traffic complying with speed limits on local roads

Percentage of drivers who do not drive after consuming alcohol or drugs

Percentage of car occupants using a seat belt / child seat

Proportion of drivers not using an in-car phone (handheld or hands free)

Percentage of new passenger cars with highest Euro NCAP safety rating

Percentage of roads with appropriate iRAP rating

Percentage of emergency medical services arriving at accident scene within 18 minutes
David Davies, executive Director of PACTS, said: "It's been three years since the DfT recognised the value this approach could offer UK road safety, but the performance framework to support it has not been developed.
"PACTS is pleased to have undertaken this research, with support from leading experts and stakeholders. We have presented a set of key indicators that we believe could make a fundamental difference to road safety in the UK.
"As UK casualty figures have shown almost no progress since 2010, we believe it is badly needed."
Sonya Hurt, chair of Road Safety GB, said: ''Road Safety GB is delighted to see PACTS publish this paper which reflects our view that performance measurement will be a key element in the changes we need to make nationally to address the ongoing road safety challenge.   
"Framing these performance measures in the context of a Safe System model is especially welcome. The levelling off of road casualties statistics in recent years – compared to our previous steady progress – suggests that only by thinking and acting differently can we hope to return a period of improvement.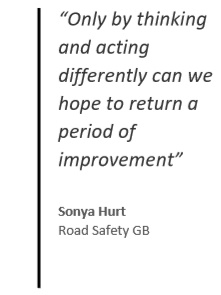 "Safe Systems approaches offer such an opportunity for change and it will be essential for us to work to common and easily understood performance measures to track our progress."
Although using slightly different indicators to those proposed for the UK, PACTS says in the first 15 years of using the system (known as Vision Zero) in Sweden, there were 56% fewer deaths.  
Claes Tingvall, formerly of the Swedish Transport Administration, said: "It is not possible to manage actions that are effective simply on crash outcome.
"You need to work backwards in the chain from the result you desire and see what you need to get there in terms of the traffic system.
"In most cases we find that a combination between an infrastructure, right driver behaviour and vehicles of a certain safety standard leads to a certain improved outcome."
Andy Watson, CEO of the insurer Ageas who sponsored the report, said: "Traditional measures do not give a complete picture of road safety management.
"An evidence based solution, together with a detailed set of key performance indicators on road safety, is a proven way of focusing efforts on reducing casualties and deaths."
The report was launched on 2 October at the Conservative party conference in Birmingham.
Speaking at the launch, Jack Brereton MP, member of the Transport Select Committee, said: "I'm delighted to support the publication of this vital report which promotes a wider approach to reducing the dangers on our roads."
---