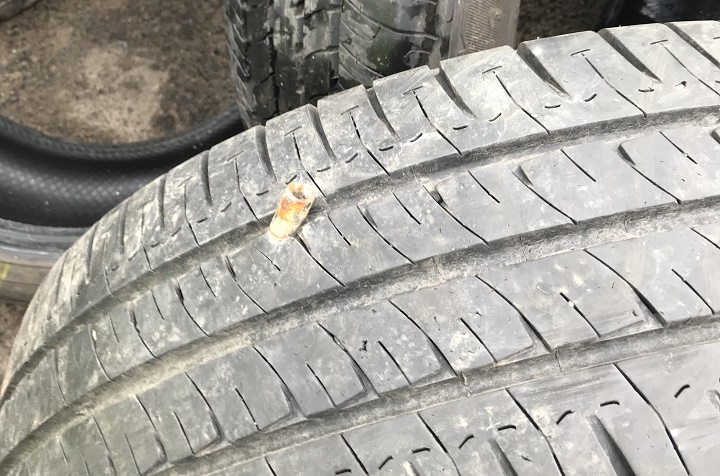 Motorists are being urged to think twice about buying part-worn tyres, following recent convictions of retailers found to be selling dangerous and illegal tyres.
An investigation, carried out by TyreSafe during Tyre Safety Month in October 2018, found that 99% of part worn tyre retailers in England and Scotland were selling 'illegal and dangerous' tyres.

Of the 68 traders investigated, all bar one were found to be supplying tyres which contravene the legislation governing their sale – while of the 129 tyres inspected during the investigation, 75% were found to be unsafe.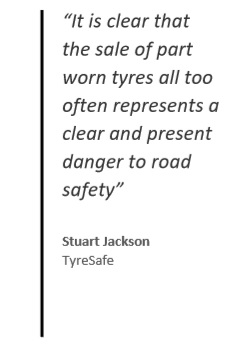 Following the investigation, a number of the retailers have been prosecuted, including the owner of Springside Tyre and Valet Centre in Irvine, Scotland, who was handed a 120-hour Community Payback Order for breaches in product safety and consumer protection regulations.
At the hearing, it was revealed tyres had been offered for sale with an 80mm nail through a sidewall and a socket embedded in the tread.

In a press release issued on 6 March, TyreSafe says the convictions of the part-worn dealers highlight a 'clear and present risk to road safety'.
Stuart Jackson, chairman of TyreSafe, said: "The continued vigilance of Trading Standards teams the length and breadth of the UK means at least some illegal and unsafe part worn tyres are being removed from the market.
"However, it is clear we are just scratching the surface of a trade where a completely unacceptable level of professional incompetence and worryingly high proportion of dangerous products are being sold.
"Nobody is arguing for an outright ban of part worns but when over 60% of tyres inspected by Trading Standards and TyreSafe are unsafe to return to the roads, it is clear that the sale of part worn tyres all too often represents a clear and present danger to road safety.
"Until this scandalous situation is resolved, TyreSafe urges motorists considering buying part worns to think again."
---