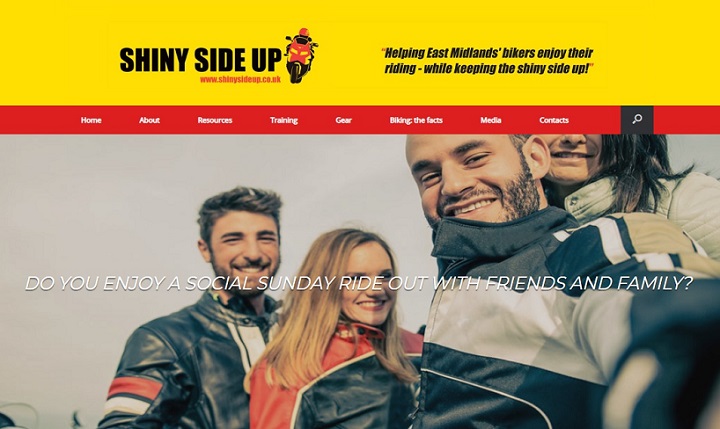 A partnership which aims to improve the safety of motorcyclists in the East Midlands has launched a new website, with a host of features to support its goal of reducing casualties.
Founded in 2002, the Shiny Side Up Partnership (SSUP) comprises a group of dedicated professionals from road safety, collision investigation and police traffic management teams.
The name Shiny Side Up was chosen to reflect the bikers' saying 'keep your shiny side up' – implying that the rubber should stay firmly on the road.
The focus of the campaign is to reduce the number of fatal and serious casualties suffered by bikers across Derbyshire, Leicestershire and Nottinghamshire – whether they are riding for leisure or for commuting.
The partnership carefully monitors crash and casualty statistics – and responds with information and messages to help bikers remain aware of the dangers that may lie in wait on the region's roads.
The new SSUP website contains information on the different types of training available to powered two wheeler riders, including BikeSafe and BikerDown, with a calendar of upcoming events in the media centre.
The first edition of a new blog on the site looks at new 'retro' styled automatic scooters.
The website also features a suite of educational resources – including videos, PowerPoint presentations and stickers – covering issues such as knowing the dangers and filtering.
The website also highlights 'SSUP routes' which are popular among the region's riders – on which collision hotspots are marked with 'big, bold and bright yellow' posters.
The posters reflect the two main dangers on routes in the East Midlands: crashes on rural roads and filtering collisions on urban commuting routes.
---