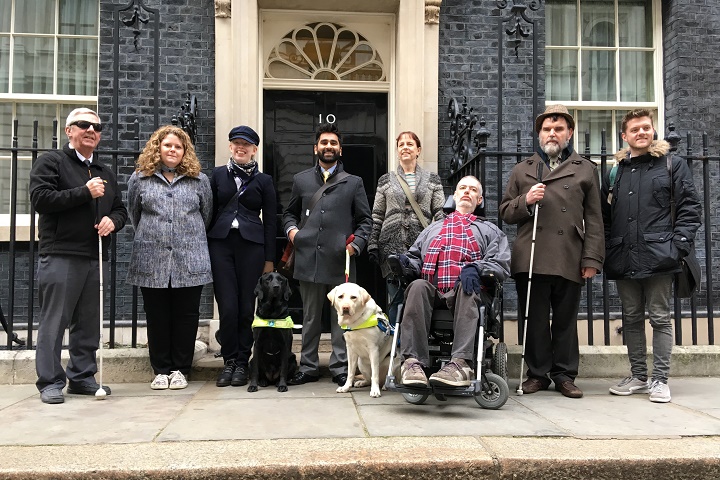 A charity which campaigns on behalf of blind and visually impaired people is urging the Government to introduce legislation to prevent 'further discrimination' against disabled people through the use of shared space road design.
Shared space schemes – where features such as kerbs, road surface markings, designated crossing places and traffic signs are removed – have been introduced in a number of town centres in recent years.

Shared space is intended to create a safer road environment – based on the theory that drivers will reduce their speed because of uncertainty over who has priority.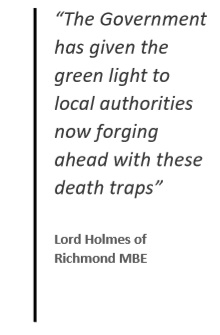 However, shared space is not without controversy, with concerns regularly raised about how the schemes adversely affect the safety of blind and disabled pedestrians.
In July 2018, the Government told local authorities to pause the development of shared space schemes while it reviews and updates its guidance – before relaxing this advice the following month.
The National Federation of the Blind UK (NFBUK) – which has continually campaigned against the use of shared space – is 'very concerned' with how Government is managing the issue.
On 10 January, NFBUK submitted a petition to 10 Downing Street, calling for an 'immediate halt' to the introduction of shared space road layouts in residential and urban locations – including schemes currently going through planning.
The petition – backed by 112 charities covering a wide range of disabilities – also asks the Government to conduct an 'urgent accessibility audit' on all existing shared space schemes and carry out 'remedial works to ensure safe access for all'.
The NFBUK petition reads: "Although we welcome the Government acknowledging that shared space is a problem for disabled people, we, along with the other organisations which have signed this petition, are very concerned regarding how the issue is being managed.
"We therefore appeal to the Government to enforce Equality Legislation and to prevent any further discrimination against deaf and disabled people through the use of shared space road design."
The petition was delivered to Downing Street by Michelle Hough, mother of 11-year-old deaf and blind girl Millie, who blocked off entry to a new housing development over fears for her daughter's safety.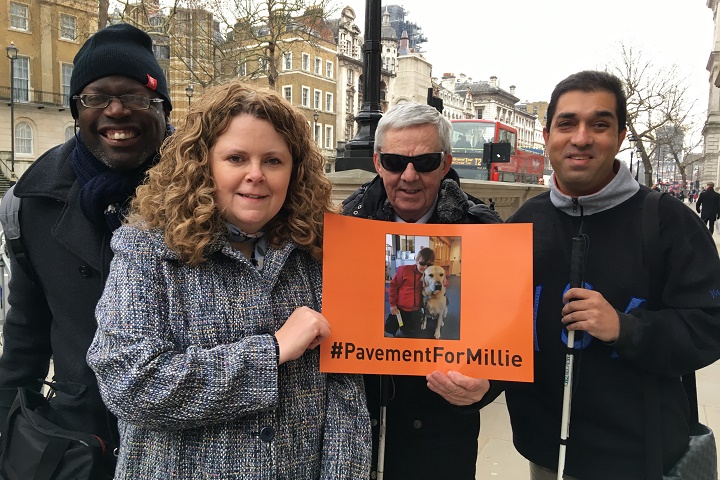 Michelle parked her car across a roadway accessing the new estate being built next to her family home in St Agnes, Cornwall in September 2018 – when she realised the road had been designed without pavements.
Michelle Hough said: "I have continually raised this issue and have been ignored. It is blatant discrimination against disabled people and it has to stop."
The petition is supported by Lord Holmes of Richmond MBE, who has been blind since the age of 14 and is a long-time campaigner against shared space.
Lord Holmes said: "Shared space is not a safe place; overzealous councils are risking public safety for aesthetics and the result is confusion, chaos, unnecessary cost and catastrophe.
"In July (2018) I was celebrating the fact that the Government had adopted one of the recommendations from my report (published in 2015) and written to all local authorities asking them to pause shared space schemes.
"But just a few weeks later a 'clarification' letter distributed to local authorities said the pause should apply only to level surface schemes in high traffic areas.
"Rather than providing clarity, the Government has given the green light to local authorities now forging ahead with these death traps."
Andrew Hodgson, president of the NFBUK, added: "Millie's case clearly highlights how out of touch some local authorities and the Government are when it comes to designing accessible environments for disabled people, especially those those with sensory loss.
"A pavement gives the opportunity for a blind person to access the local area knowing that they will not walk into moving traffic and this is as important in any housing estates as it is in any town or city centre.  
"The Government needs to take immediate action to halt all shared space road designs and insist that local authorities review and modify existing schemes to ensure access for all."
---