THINK! has commissioned a series of illustrations, as part of its Pint Block drink drive campaign, to highlight how the power of friendship can encourage safer driving.
Launched in December 2019, the Pint Block campaign encourages young men to step in and stop a friend from drinking alcohol if they are intending to drive.
From Mexican waves to mosh pits, the campaign films show mates using 'inventive and surreal' ways to intervene, with the strapline 'a mate doesn't let a mate drink drive'.
The 60 illustrations, created by young artists from across the UK, will be showcased at a THINK! pub takeover in Birmingham tonight (18 Feb). 
At the event, pub-goers will be introduced to the concept of 'Pint Blocking' in 'highly original ways', with zero alcohol drinks provided by Heineken.
Grant Shapps, transport secretary, said: "Those who drink drive put both themselves and others at risk. While there has been a long-term reduction in drink driving since 1979, we are determined to reduce this number even further.
"Our THINK! Pint Block campaign is about empowering young men to step in and stop their mates drink driving, but it also carries a message for all of us that it's important to intervene if someone we know is planning to drink and drive."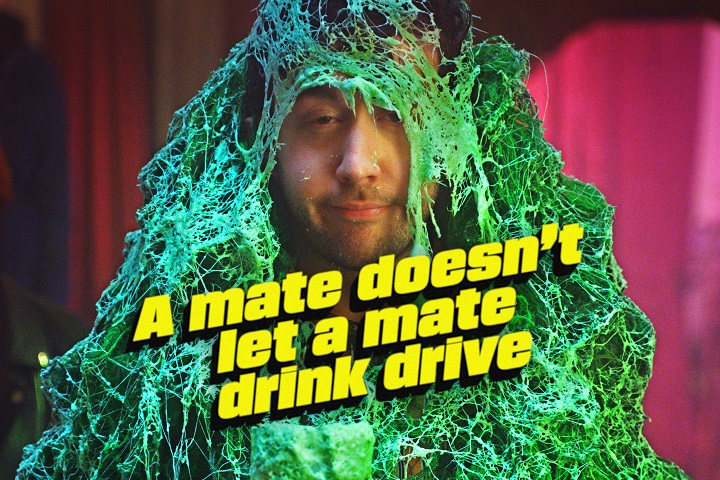 Liz Brooker MBE, chair of Road Safety GB, said: "Road Safety GB fully supports the THINK! Pint Block campaign. 
"Someone who gets in their car after drinking is a risk to themselves, and all others on the road, including their friends. 
"This campaign highlights the role everyone has to play in reducing the number of people who drink drive, using the power of friendship to encourage safer driving and the need to protect those we care about."
Running on social media and online video, the Pint Block campaign marks the start of the THINK! team's 'always on' approach – engaging young men via the moments and channels that are most relevant to them.
The target audience for the campaign is 17-24 year old men, who continue to be over-represented in drink drive related collisions. Young men are also less likely than the wider population to perceive drink driving behaviour as risky or unacceptable.
The campaign forms part of the THINK! 'Mates Matter' strategy, which looks to reduce risky driving behaviour by getting young men to have each other's backs – and challenge perceptions about what it means to be a good driver.
---