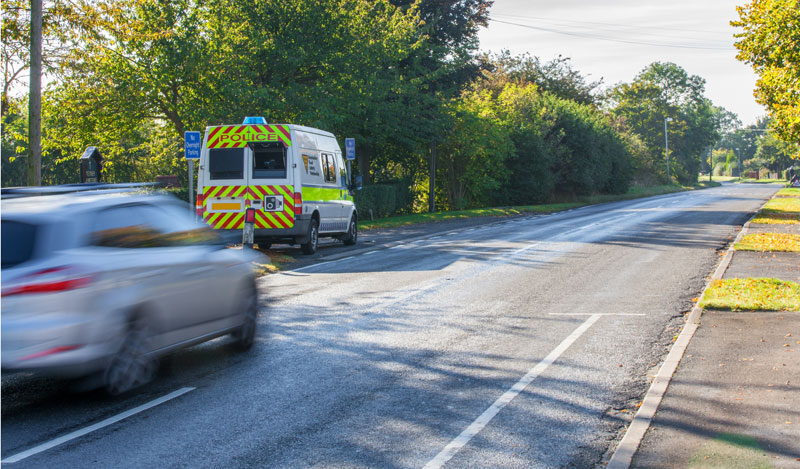 Police forces across the UK are stepping up efforts to detect speeding drivers, as part of week-long enforcement operation.
The European-wide campaign, organised annually by TISPOL (the European Traffic Police Network), takes place between 1-7 April.
The centrepiece of the event is a 24-hour 'Speed Marathon' (3 April) – which will see operations focus on locations where the public believe speeding is a problem.
Ahead of the marathon, police forces are being encouraged to publish information about the precise locations of the speed checkpoints.
The UK campaign is being coordinated by the National Police Chiefs' Council (NPCC) – with a number of forces taking part.
In Cleveland and Durham, police will provide 'high visibility patrols' on roads identified by local authorities in the region as having a problem with excessive and inappropriate speeding. Roads with 20mph speed limits will also see increased enforcement activity.
Inspector Jon Curtis, from the Cleveland and Durham specialist operations unit, said: "Throughout the year we look to educate drivers and carry out enforcement action with the aim of saving lives and preventing serious collisions.
"Each speeding driver puts their own life at risk, as well as their passengers and anyone else in a vehicle or pedestrians using the road. This is unacceptable and won't be tolerated."
'All about prevention'
Paolo Cestra, TISPOL president, says the operation is about getting 'into the minds of drivers, not their purses'.
Mr Cestra said: "Our activity is all about prevention. We want drivers to think about the speeds they choose; speeds which are both legal and appropriate for the conditions.
"By doing so, they will be reducing the risks they face and the risks they pose to other road users.
"That's why we encourage participating countries and police forces to publish information about the precise locations of speed checkpoints in advance.
"Illegal and inappropriate speed is the single biggest factor fatal road collisions. That's why police officers take action against drivers who fail to comply with speed limits.
"The 24-hour Speed Marathon is one component in our strategy for reducing casualties, and making Europe's roads safer."
---