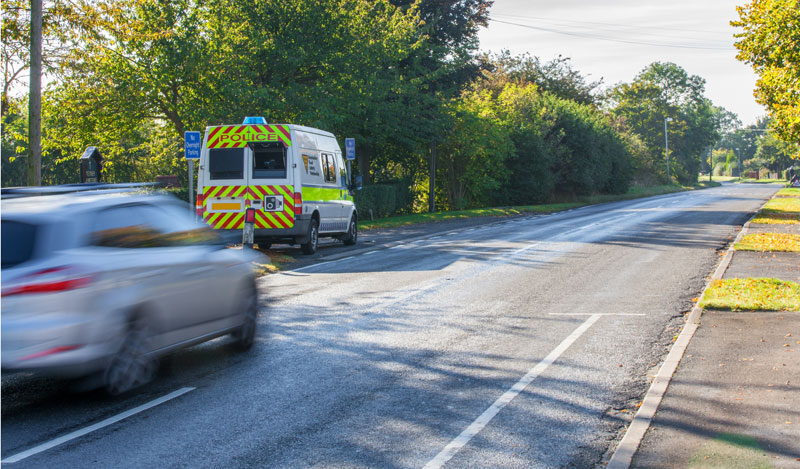 Police forces across the UK are aiming to highlight dangers of speeding as part of national enforcement campaign.
The two-week campaign (14-27 January) is being co-ordinated by the National Police Chiefs' Council (NPCC) – with a host of police forces participating.
In Norfolk, operations are already underway with police officers combining education and enforcement to portray the consequences of driving above the speed limit.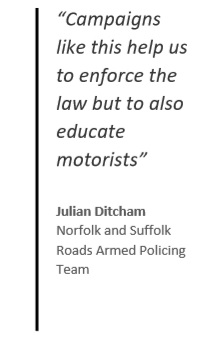 Acting inspector Julian Ditcham, from the Norfolk and Suffolk Roads Armed Policing Team, said: "We work closely with our partners all-year round to target speeding drivers. Campaigns like this help us to enforce the law but to also educate motorists and raise awareness of the dangers of speeding.
"Speed limits are in place for a reason – the limit is set at the maximum safe speed to travel on a particular stretch of road."
Other forces participating include Warwickshire Police and West Mercia Police, who are urging all motorists to 'stay safe and keep speeds down' as part of a joint operation.
Figures show that in last three years in Warwickshire, 73 people have been killed and 557 seriously injured in collisions where speeding or inappropriate speed has been recorded as a contributory factor.
In West Mercia, 123 people have been killed and 929 seriously injured in collisions as a result of speeding over the same period
Adrian Davis, roads policing inspector for Warwickshire Police and West Mercia Police, said: "Supporting this national campaign with local activities and increased enforcement is an important way of raising the issue and highlighting the dangers of speeding.
"There are many local residents in Warwickshire whose quality of life is affecting by people speeding through their community and families across the county that unfortunately know far too well the devastating consequences that speeding and collisions can lead to."
---