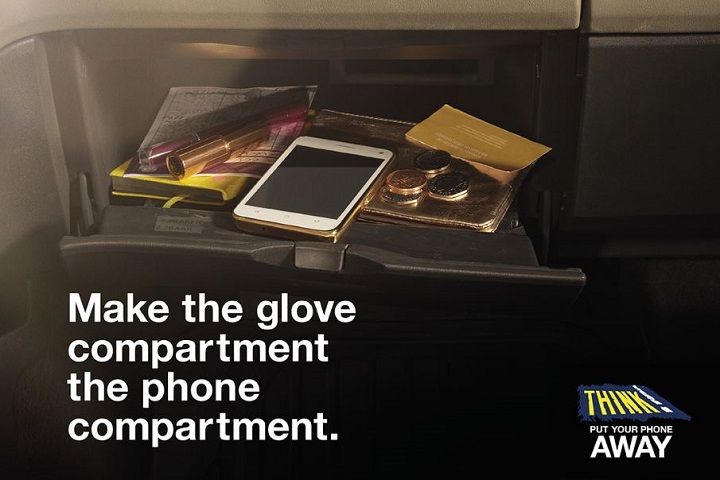 Police forces across the UK will be stepping up efforts to deter drivers from using a mobile phone in the coming weeks, as part of a nationwide campaign.
The campaign is being coordinated by the National Police Chiefs' Council (NPCC) – and runs from 8-21 February.
This year's campaign is particularly pertinent, given the unprecedented strain currently being placed on the emergency services by the Covid-19 pandemic – and the need for those using the roads not to add to that pressure.
In support of the campaign, police forces will be looking to crackdown on drivers committing the offence.
Warwickshire Police is asking the public not to be tempted to use a hand held mobile phone while driving, amid a "worrying shift in attitudes".
During 2019, the force issued 390 drivers with fixed penalty notices for the offence. In 2020, despite lockdown restrictions, a further 267 notices were issued to drivers.
Inspector Jem Mountford, Warwickshire Police, said: "We are seeing a worrying shift in attitudes to mobile phone use behind the wheel and this is raising many safety concerns.
"We are seeing more drivers looking down to use a handheld mobile phone to use social media apps, select music, check emails or texting while driving when they should be focussing on the road ahead. We are asking these drivers to consider how their actions could affect themselves and other people. 
"Whoever you are texting or calling, whether parents, family, or friends, they would not want you to have a collision potentially injuring yourself or someone else."
Meanwhile in Bedfordshire, Cambridgeshire and Hertfordshire, the tri-force Roads Policing Unit is urging all motorists to put their mobile phones away and avoid unnecessary distractions.
Last year, more than a quarter of all collisions in Bedfordshire, Cambridgeshire and Hertfordshire that involved a motorist who was using their mobile phone ended in fatality or serious injury.
Chief inspector Stephen O'Keeffe, head of the tri-force Roads Policing Unit, said: "You might think glancing down at your phone is ok but not looking where you are driving is incredibly dangerous. 
"At that moment you are not aware of what is happening around you. It only takes a second for circumstances to change and for you to be involved in a collision, either with another road user or a pedestrian.
"At a time when emergency services are under unprecedented strain, we must do everything in our power to look after ourselves and those around us. That includes not putting lives at risk by driving dangerously."
---