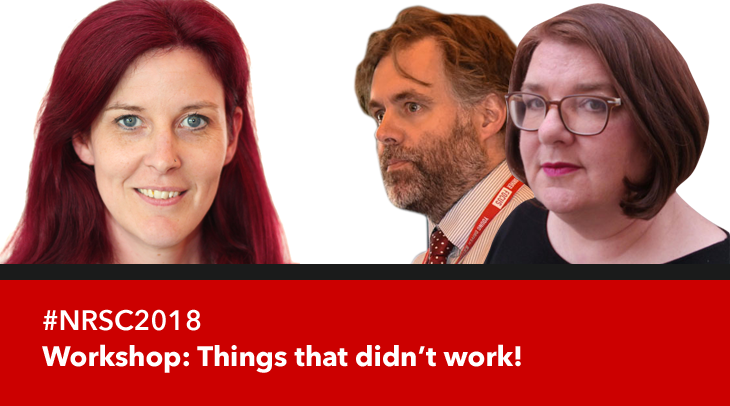 An experienced road safety researcher will lead a session at the 2018 National Road Safety Conference which will focus on 'things that didn't work'.
The 10th edition of the two-day National Conference* is heading back to The Grand in Brighton (27-28 Nov) where it was previously held in 2014.
The new session, which features as part of the Fringe agenda, is the brainchild of Tanya Fosdick who is head of research at Agilysis and principal research associate at Road Safety Analysis.
This session will comprise a series of presentations covering schemes where there was an evaluation or assessment, and the results were not as expected.
Two contributors have already been confirmed for the session.
Dr Shaun Helman, head of transport psychology at TRL, will outline a learning to drive initiative which 'had little if any impact on learners', and 'benefits and dis-benefits for safety'.
Deirdre O'Reilly is head of social research and behaviour change at Highways England. Using examples from road safety and beyond, Deirdre will demonstrate the value of negative results of tests and pilots including counter intuitive findings.
Tanya Fosdick said: "This workshop has the potential to be very beneficial to the road safety sector.
"We all need to share results, whether or not the project or intervention was successful. We need to learn from each other, perhaps especially about what doesn't work. There really isn't enough of this going on in road safety – and many other fields.
"This 'amnesty' on unsuccessful projects is intended to help people learn lessons from one another as it is a common failure across behaviour change that we tend only to share positive results.
"If we are to improve the quality of projects delivered, we need to be ready to embrace the fact that things don't always work."
To express an interest in contributing to the session, or for more information, contact Tanya Fosdick by email.
---
*2018 National Road Safety Conference
Sponsored by Colas, insurethebox and Jenoptik Traffic Solutions, the 2018 National Road Safety Conference is taking place at The Grand, Brighton, on 27-28 November.
Click here to register to attend as a delegate or here to register as an exhibitor. For more information contact Sally Bartrum (delegate registration and exhibition) or Nick Rawlings (agenda and sponsorship) on 01379 650112.
---