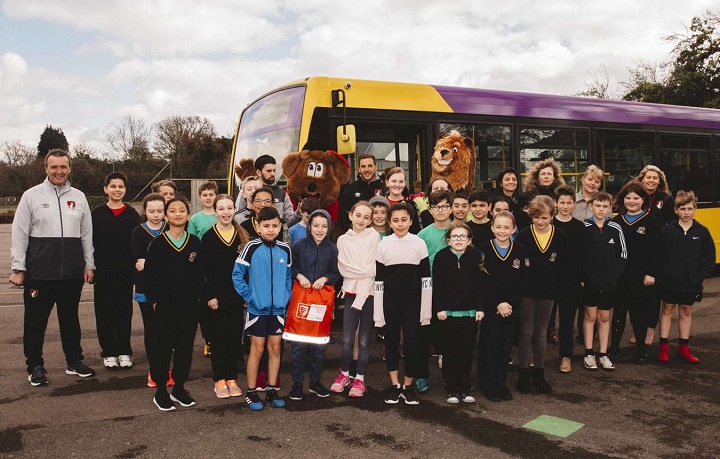 School children in Bournemouth have been receiving 'fun and engaging' road safety lessons – with the help of AFC Bournemouth's Dan Gosling.
Gosling, who has made more than 100 Premier League appearances for clubs including Everton and Newcastle, is player ambassador for Bournemouth's Community Sport Trust's Soccer Safety School.
The safety school recently visited Queen's Park Academy – which caters for children aged 7-11 years – to deliver a road safety educational session for Year 6 students, alongside some physical sports activities.
Dan Gosling said: "It's obviously a very important message and a lot of information to take on board. I've got a young family myself, so to be the ambassador of this project is something that means a lot.
"Our Community Sports Trust do a great job of making sure that the message of road safety is delivered in a fun and engaging way."
The initiative is is organised alongside Yellow Buses – a local bus operator.
Steve Cuss, head of the Community Sports Trust, said: "Together with Yellow Buses we have been bringing fun safety lessons to schools for several years.
"The Safety Soccer School highlights the risks and dangers that children face when out playing. These involve road safety, which is something that Yellow Buses are experts in.
"On this visit we did a bit more than the safety lessons and had two physical elements in the playground."
---