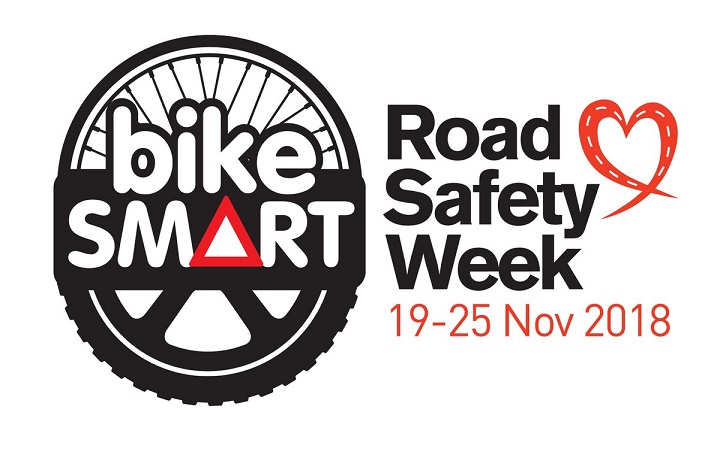 Educators and road safety professionals are being encouraged to register for UK Road Safety Week 2018, which focuses on being 'bike smart'.
Founded in 1997, Brake's Road Safety Week encourages communities to take action on road safety and promote 'life-saving' messages. The week also provides a focal point for professionals to boost road safety awareness and engagement.
In May, the road safety charity announced that cycling will be at the heart of UK Road Safety Week 2018, which takes place between 19-25 November.
Using the hashtags #RoadSafetyWeek and #BikeSmart, Brake hopes the week-long campaign will raise awareness about the importance of protecting those on two wheels.
Areas of focus will include safe riding behaviours and the importance of appropriate training, clothing and equipment.
With a little over three months to go until the event, Brake is in the process of developing a suite of new resources for 2018 which will be available free to everyone who registers online.
The free online action pack will include advice, ideas and resources including lesson plans, assembly presentations, activity sheets and fact sheets linked to the 2018 theme.
Launching the theme earlier this year, Joshua Harris, director of campaigns at Brake, said: "Road Safety Week provides a unique opportunity to focus the public and policy makers' attention on saving lives on our roads.
"The numbers of those travelling on two wheels is ever-increasing and yet bike riders remain incredibly vulnerable to death and injury; that is why this year our theme is Bike Smart."
---