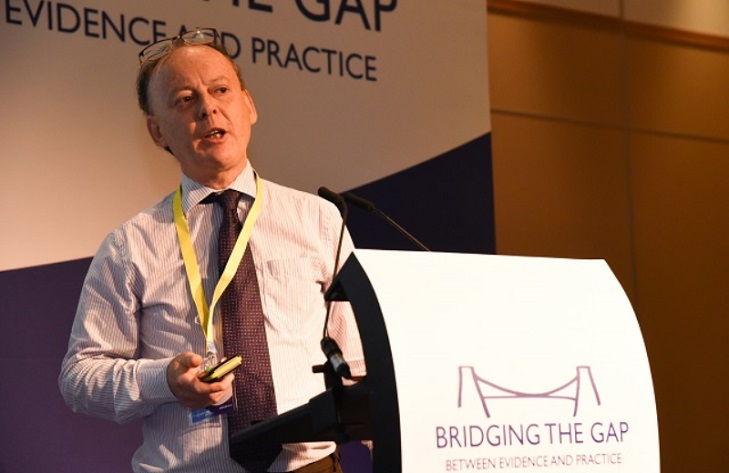 Professor Adrian Davis has been appointed by Edinburgh Napier University as a professor of transport and health – a move described by the university as 'groundbreaking'.
Professor Davis, who will be based at the Transport Research Institute – Scotland's largest academic transport group – will 'seek to raise awareness and understanding of the many connections between road transport and health'.
During 2018/19 academic year, professor Davis will be focusing on a series of transport and health related topics – from the language used to describe road collisions to the quality of the air in towns and cities.
Professor Adrian Davis was the author of the British Medical Association's first report on road transport and health, published in 1997. He is also a founding editor of the academic Journal of Transport & Health, and adviser to the World Health Organisation.
Prior to taking up his new post, he was a visiting professor at the University of West England and is the man behind a series of 'essential evidence' summaries, published by Travel West.
Later this year, professor Davis will speak at the 2018 National Road Safety Conference, talking about the importance of evidence in the development of road safety interventions. It will be the second time he has presented at the event, having previously featured at the 2016 conference in Bristol.
Edinburgh Napier University says professor Davis comes to the post – believed to be a world-first – 'with a track record of more than 30 years work in helping to develop and grow this inter-disciplinary field'.
Speaking of his appointment, professor Davis said: "I relish the opportunity to help accelerate the science, translation and collaboration on road transport and health.
"In particular I hope to assist Scotland's practitioners in the fields of transport planning and public health in achieving more through greater understanding and the synergies that then arise from greater collaboration."
Professor Tom Rye, director of the Transport Research Institute, said: "We are very pleased to have created what we believe to be a world-first in this cross-disciplinary post, and very happy indeed to welcome Adrian to the TRI team.
"The links between transport and health are strong and irrefutable and of increasing interest to policy makers, and with Adrian's appointment we are well-positioned to make an important contribution to developing new knowledge in the area, and applying it."
---