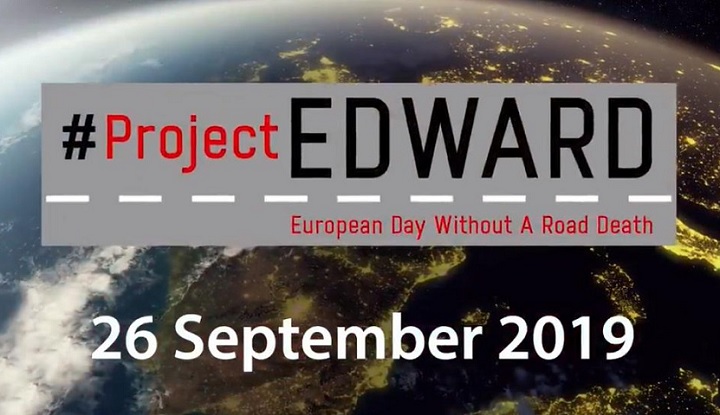 With a little over a month to go until the 2019 edition of Project EDWARD, organisers have stepped up efforts to increase support by publishing a social media library and schedule.
Project EDWARD (European Day Without A Road Death) was created in 2016 by TISPOL, the European Traffic Police Network, to 're-energise the reduction of fatalities and serious injuries on Europe's roads'.
The event is now firmly established on the road safety calendar – and was recognised with a Prince Michael International Road Safety Award in October 2018.
The Prince Michael judges said the scheme – which in 2018 reached 25 million Twitter users – showed 'a high degree of collaboration from a wide range of organisations working together across Europe'.
Ahead of the 2019 event, which takes place on 26 September, TISPOL has published a social media library – including a recommended timetable of social media activity, with themes and images for each day in September.
Any supporting organisations and individuals are invited to access the library, which can be accessed via the Project EDWARD website.
As in previous years, the social media activity will be supported by the hashtag #ProjectEDWARD.
Aidan Reid, TISPOL acting general secretary, said: "A day without a road death is of course the vision we should strive for every day, not just on 26 September. 
"But we have seen that Project EDWARD is a simple yet highly effective awareness-raiser, whether or not we achieve zero deaths on the day itself.
"Casualty reduction must remain a priority for all national governments, but we also want to focus on the responsibility we all have to be safer road users. 
"After all, if we each make one or two small changes to reduce risk, then overall the reduction in death and serious injury can be significant."
---