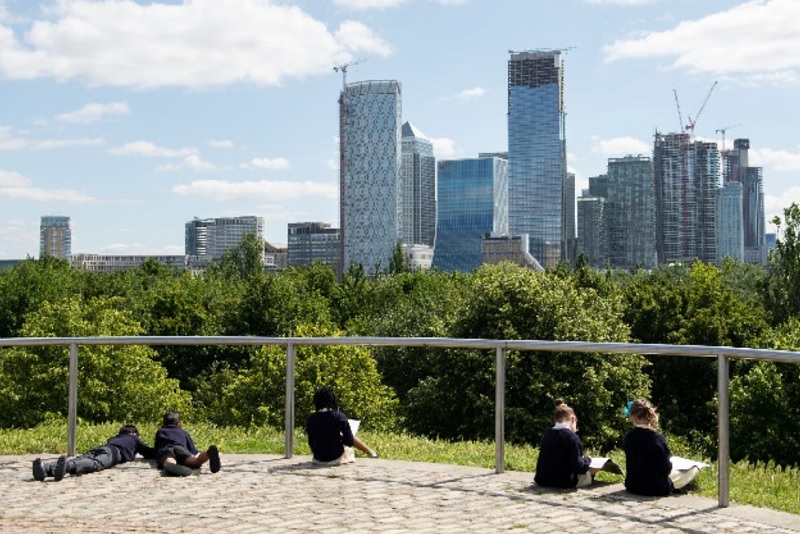 Authorities in London hope a new air quality monitoring project will give the 'most accurate indication yet' of the benefits of School Streets.
School Streets typically involve closing roads around schools to motorised traffic at peak times. They aim to reduce traffic congestion and pollution, as well as making it safer for children to walk or cycle to school.
TfL has funded 430 new School Streets across the Capital through its Streetspace programme, which aims to help avoid a 'damaging car-led recovery' from Covid-19.
The project, launched by City Hall on 22 September, sets out to measure the air quality benefits of the new School Streets.
It will involve 30 'cutting-edge' sensors – which record nitrogen dioxide levels – being installed at 18 primary schools across Brent, Enfield and Lambeth. Half of these schools have recently introduced a School Streets initiative.
Meanwhile surveys will try to measure behaviour changes, such as reduced car use and increased walking, cycling and scooting.  
The study – described as the first of its scale – hopes to add to the evidence base to support the introduction of School Streets across the UK.
Sadiq Khan, mayor of London, Sadiq Khan, said: "I'm delighted that we are launching our School Streets air quality monitoring project. 
"It is vital that we don't throw away the improvements made to air quality during lockdown and the past few months with a damaging car-based recovery from this pandemic.
"The 430 new School Streets which have been funded as part of our world-leading Streetspace plan will play an important role in enabling parents and children to walk, cycle or scoot to and from school which has so many benefits, not least in improving air quality. 
"Too many lives are already lost each year as a result of our city's toxic air and the results of our monitoring study will show just how much of a difference reducing car journeys through School Streets makes."
---