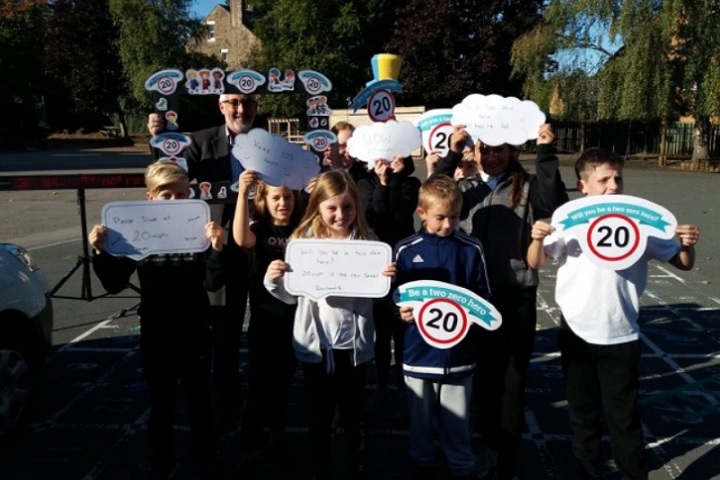 Children from a primary school in Leeds are working with local authorities to make 20mph the 'new normal' in residential streets and around schools.
20mph limits are set to be introduced in more residential areas across the city, as part of a Leeds City Council programme to reduce road casualties.
The new limits also aim to make walking and cycling more attractive options, leading to less traffic congestion, improved health, less noise, more social interaction and stronger communities.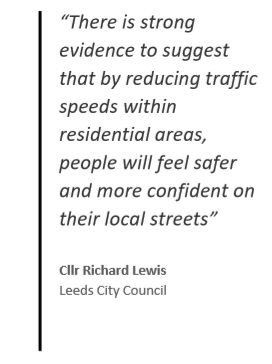 The programme was officially launched at Robin Hood Primary School last week, with pupils participating in a range of road safety activities – including using a Speed Indication Device (SID) to monitor traffic speeds and remind drivers to slow down.
Pupils also used a brake reaction tester to demonstrate vehicle stopping distances and took part in practical pedestrian training.
Local police officers supported the education and training activities, and the rationale behind the 20mph scheme was explained to parents.
Leeds City Council says by visiting local schools, it hopes to raise awareness of the new limits and encourage a long term change in driver behaviour
Cllr Richard Lewis, executive member for regeneration, transport and planning, said: "Leeds City Council has a long-standing ambition to improve safety and quality of life on residential streets within Leeds, and the completion of this programme will help to meet this goal.
"It is great to see young people getting involved with this project, and getting a good understanding of why road safety is so important.
"There is strong evidence to suggest that by reducing traffic speeds within residential areas, people will feel safer and more confident on their local streets. This is particularly important for our most vulnerable residents, such as children, the elderly and those with disabilities, enabling them to travel more independently in their local communities."
Leeds City Council says existing 20mph speed limits and zones have already seen significant improvements in road safety in many of the city's residential areas, with up to 50% reductions in road injuries.
---