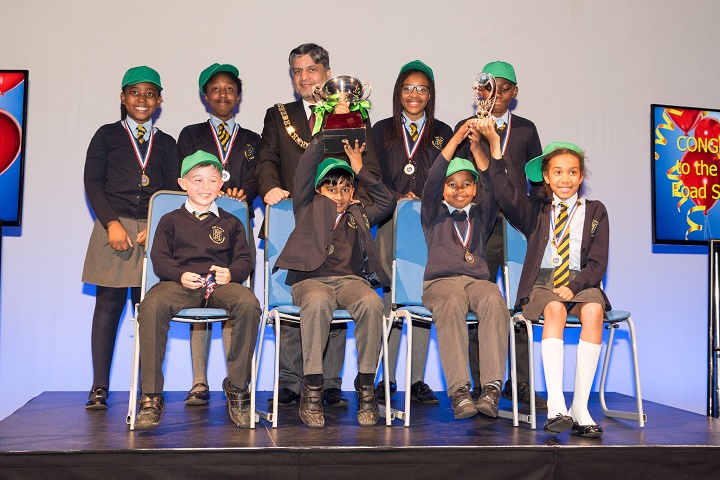 Nearly 13,000 school-children from across Nottingham have taken part in an annual road safety quiz – improving their knowledge of road signs, cycling and safely crossing the road.
Organised by Nottingham City Council's road safety team, the theme for 2019 was 'transport through the ages', with pupils learning about the evolution from horse drawn trolley buses to electric cars.
In total, 12,962 Key Stage 2 pupils (aged 7-11 years) from 72 schools took part, representing 94% of schools in the city.
Andrea Wood, from Nottingham City Council's road safety team, said: "The road safety quiz is an important way of developing children's knowledge of the world around them, with the aim that education will continue to reduce child road safety accidents.
"In the longer term, these children will become the next generations of safe drivers, cyclists and public transport users."
Heats took place between January and March – with the top scoring schools coming together for the final earlier this month.
After a hard-fought competition, Our Lady of Perpetual Succour (pictured) came out on top, taking home the coveted road safety quiz champions trophy.
Miss Smallwood, a teacher at Our Lady of Perpetual Succour, said: "You can clearly see that the kids have become more aware of the world around them, we've had great feedback from parents of pupils explaining road signs when they're out and about."
---