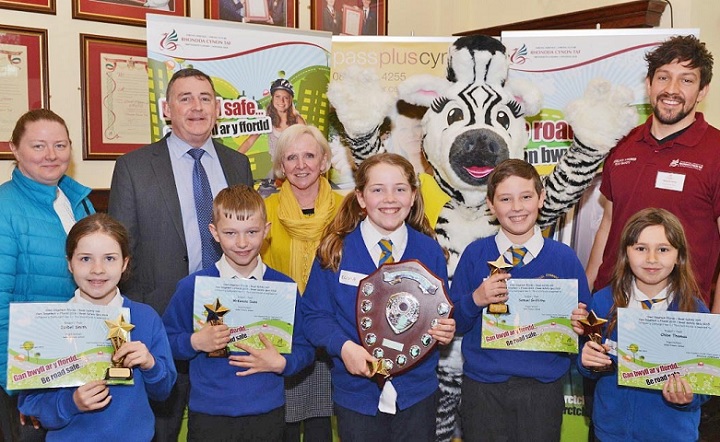 School children in the south of Wales have become Highway Code experts, after excelling during an annual road safety quiz.
Organised by Rhondda Cynon Taf Council's road safety team, the 'fun, friendly and informative' quiz is designed to help pupils stay safe as road users.
The quiz is held in conjunction with South Wales Police and South Wales Fire and Rescue Service.
A total of 30 primary schools took part in the quiz – with the top six invited to the final of the competition, held earlier this month.
The final round saw Dolau Primary crowned regional champions, followed by Ton Pentre Juniors and Caradog Primary in joint second.
The winning school will now represent Rhondda Cynon Taf at the South Wales Police road safety final – coming up against pupils from neighbouring boroughs.
Councillor Andrew Morgan, leader of Rhondda Cynon Taf Council and cabinet member for highways, said: "The friendly event is a great way to ensure our young people know how to remain safe as pedestrians, cyclists and car passengers.
"This is one of many events held by our dedicated road safety team throughout the year to help residents stay safe on our roads.
"It was great to see so many of our schools engage with the road safety quiz again this year, and a particular thanks goes to staff and pupils from the six schools who attended the final."
---