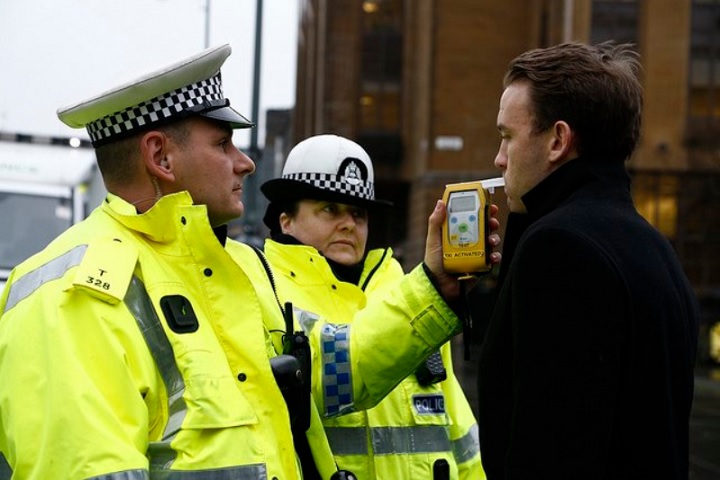 Police officers in England, Wales and Scotland should be given new powers to set up vehicle checkpoints and randomly test drivers for alcohol and drugs, it has been argued.
Road safety charity Brake says random testing – which was introduced in Northern Ireland in 2016 – would help curb the increasing number of drink and drug driving related deaths on UK roads.
Brake points to research which suggests a visible police presence, combined with the fear of being caught, is an effective method of improving compliance among drivers.
It also says there is public support for the move – citing the findings of a survey carried out in partnership with Direct Line. 
A majority of those surveyed (72%) 'agree or strongly agree' with the introduction of random testing – while 11% 'disagree or strongly disagree'.
Brake says the introduction of random testing could have an 'immediate impact' on the number of people driving impaired.
Joshua Harris, director of campaigns for Brake, said: "It's shocking to see drink and drug driving increasing on our roads, causing untold devastation to families across the country every day. 
"We need urgent action by the next Government to tackle this worrying trend and we call for new police powers to set up vehicle checkpoints to carry out random alcohol and drug tests on the roads. 
"As our research shows, drivers fully support this move and international evidence suggests that random testing can have a positive impact. 
"Drink and drug driving are a blight on our roads and drivers need to expect that if they break the law they will be caught and punished."
Figures published by the DfT in August show that between 230 and 270 people were killed in collisions where at least one driver was over the drink-drive limit in 2017 – leading the DfT to produce a central estimate of 250 deaths.
The final estimate for 2017 is higher than in 2016 – when there were 230 drink-drive fatalities – although the DfT says the rise is not statistically significant.
---
What's your view?
[ays_poll id=6]