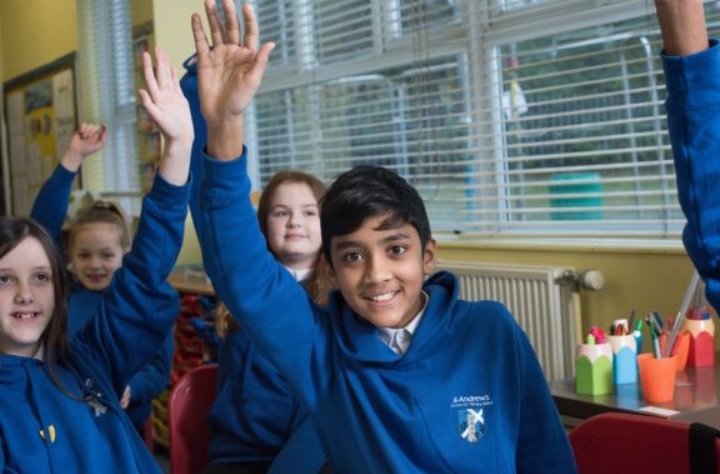 The percentage of pupils cycling to school in Scotland reached a new high in 2018, a survey suggests.
According to the 2018 Hands Up Scotland survey, 3.8% of school pupils said they cycled to school in 2018 – up from 2.8% in 2010.
The annual Government-funded survey, carried out by Sustrans Scotland in partnership with all 32 Scottish local authorities, shows that active travel remains the most frequently reported mode of travel to school.
Nearly half of pupils either walked (42.5%), cycled (3.8%) or scootered (2.4%) to school in 2018, while a record 9.8% took part in the 'Park and Stride' initiative – where pupils are driven part way then complete the rest of the journey on foot.
Meanwhile, 23.1% of children were driven to school and 16.2% travelled by bus – a record low.
The survey also highlights a 'marked difference' between independent and state schools, with 46.9% of pupils from independent schools travelling by car, compared to 22.9% among their state school counterparts.
John Lauder, Sustrans Scotland's national director, said: "This report is an incredibly useful indicator of trends in how children travel to school. Helping schools, local authorities and partners identify what needs to be improved to help more children travel actively every day.
"It's encouraging to see that cycling and park and stride numbers continue to increase.
"Research has shown that increased physical activity can help children lead happier, healthier lives, while contributing to lowering pollution around their school gates.
"We need to continue to monitor the reduction in bus use, and seek to identify ways that active travel can be a viable alternative, rather than the private car."
---