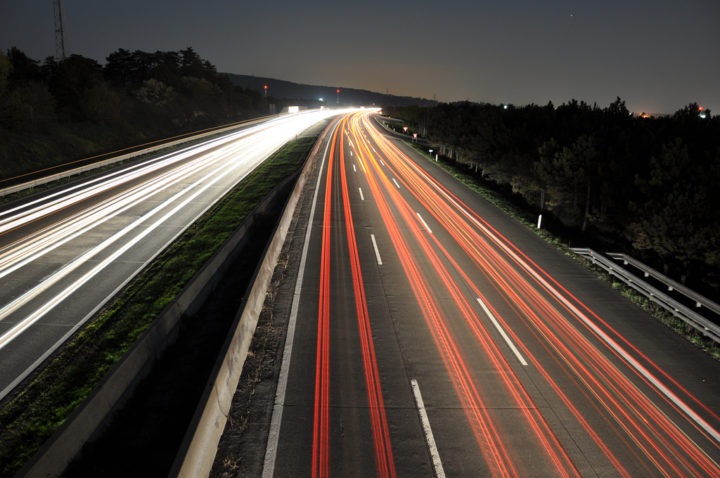 A new report is calling for further research to understand why the number of road deaths across Europe has not declined by the same degree as traffic volume.
The report, published by the European Transport Safety Council (ETSC), reveals EU member states recorded a 36% drop in road deaths in April 2020 – compared to the 2017-19 average.
This is despite heavily reduced traffic levels – as a result of various lockdown restrictions imposed by each country.
For example in Ireland, statistics show in the week of 27 March (when lockdown was announced) traffic volumes reduced by 65-70%.
However in April, road deaths only declined by 36% – when compared to the previous three years.
Meanwhile in the Czech Republic, there was a 5% rise in the number of fatalities during April – despite traffic falling by 65% in urban areas and 70% on motorways.
The ETSC report highlights issues such as speeding and higher numbers of vulnerable road users – as well as changes to enforcement levels.
It says evidence gathered from more than 10 countries 'strongly suggests' that speeding may have been a major factor in increased collision severity and therefore a higher risk of death. ETSC is calling for more research to be carried out on the issue.
Dovilė Adminaitė, ETSC Road Safety Performance Index project manager, said: "The Covid-19 lockdown has led to a huge disruption in mobility in Europe.  
"There have been positive changes such as a rise in people walking and cycling and the installation of pop-up cycle infrastructure and lower speed limits in dense urban areas.  
"However there will be big risks moving forward if people avoid public transport and prioritise car use in urban areas.  We need to rapidly improve the infrastructure for walking and cycling in urban, but also in rural areas.  
"If governments, cities and towns don't adapt to this new reality, the saving of lives on the roads during lockdown could soon be reversed."
Latest Government figures show that by the end of June, traffic in the UK had reached approximately 80% of pre-lockdown levels – compared to around 40% in April.
Speaking to the Transport Committee last month, transport secretary Grant Shapps revealed that the number of people killed or seriously injured in road collisions fell by 70% during lockdown – although he failed to provide any further details.
---