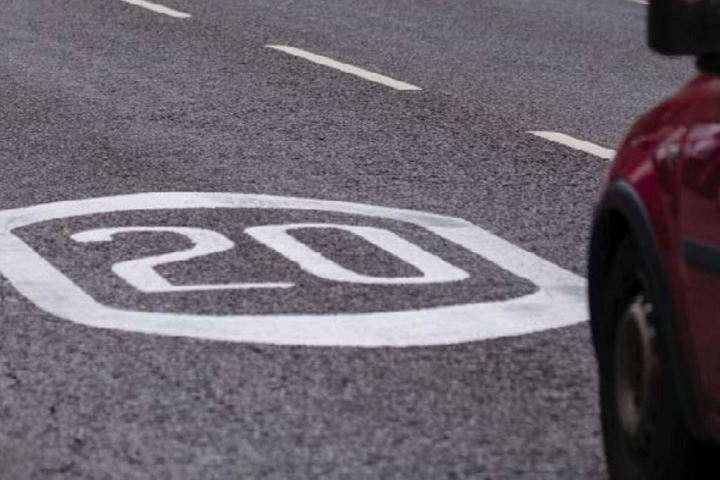 A default 20mph speed limit on urban roads in Wales should be introduced as quickly as possible, with a target date of April 2023, a new report has concluded.
The independent report, published by the Welsh Government on 16 July, follows a year-long study, carried out by a taskforce made up of police, local authorities, public health experts and road safety groups.
At present, the default limit on restricted roads – defined by the presence of street lights no more than 183m apart – is 30mph, with communities needing to make the case for a lower speed limit.
The report recommends turning the process on its head, making the default limit 20mph – leaving communities and local authorities to decide which roads should remain at 30mph.
It also notes that lowering traffic speeds in urban areas should be seen as a major behaviour change project, requiring a sophisticated communications and marketing strategy – based on building social unacceptability for speeding in residential areas.
This would need to be backed up with strong enforcement in the early stages, the report says.

The report adds that a robust and comprehensive monitoring and evaluation framework should be established so that the outcomes can be assessed, and lessons learnt and disseminated.
Lee Waters, deputy minister for economy and transport, said: "Whilst we have made progress on reducing deaths on our roads in the 21 years of devolution, despite our considerable efforts, there are still 4,000 accidents which result in injuries every year in Wales.
"The evidence is clear, reducing speed reduces accidents. It saves lives. Slower speeds in our communities improves quality of life too.
"This is as much about changing hearts and minds as it is about hard enforcement. Over time 20mph will become the norm – just like the restrictions on smoking inside businesses, the carrier bag charge and organ donation."
---