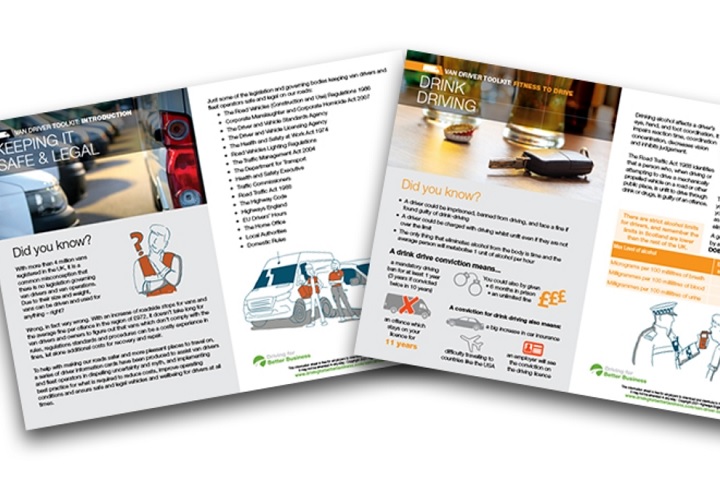 A new set of information cards are being produced to help van drivers and fleet operators keep safe and legal on the road.
The cards form part of a new resource being developed by Driving for Better Business (DfBB), the Government-backed programme which aims to help employers in both the private and public sectors reduce work-related road risk.
The Van Driver Toolkit is nearing completion and will be free to access for fleets who are registered with DfBB.
The cards set out to dispel uncertainty and myth. They are designed to help fleets implement best practice when it comes to reducing costs, improving operating conditions and ensuring safe and legal vehicles.
DfBB says: "With more than four million vans registered in the UK, it is a common misconception that there is no legislation governing van drivers and van operations. Due to their size and weight, vans can be driven and used for anything – right?
"Wrong, in fact very wrong.
"With an increase of roadside stops for vans and the average fine per offence in the region of £972, it doesn't take long for van drivers and owners to figure out that vans which don't comply with the rules, regulations standards and procedures can be a costly experience in fines, let alone additional costs for recovery and repair."
---