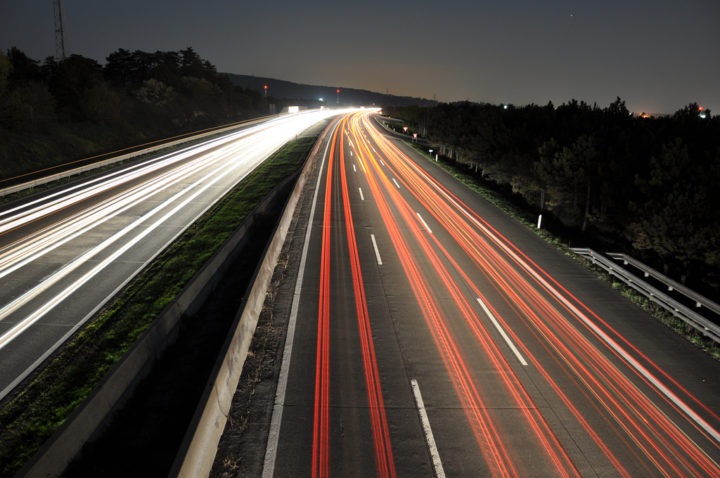 With ministerial changes, emerging issues and flatlining casualty statistics – 2019 has proved to be an interesting year in road safety.
Edward Seaman, assistant editor of Road Safety News, delves into the archives to review the highs and lows of the past 12 months.
All change at the DfT
What starts with Jesse Norman, ends with Baroness Vere of Norbiton – and has Michael Ellis and Chris Heaton-Harris in the middle?
The answer, of course, is the minister with responsibility for road safety.
Given the nature of the current political climate, it should perhaps come as no surprise that it has been a turbulent 12-months at the DfT.
At the helm, Chris Grayling's three-year tenure as transport secretary came to an end in July, when he was replaced by Grant Shapps, who appears (for the moment) to have retained the position following the very recent General Election.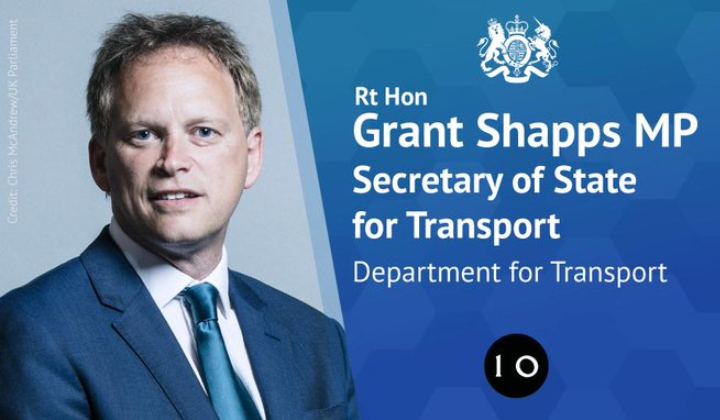 Jesse Norman started the year as road safety minister – before leaving the DfT to take up a post at the Treasury in May.
His replacement, Michael Ellis, lasted just two months, before handing over the reigns to Chris Heaton-Harris in July.
Are you still with me?
Mr Heaton-Harris remains at the DfT but no longer has responsibility for road safety. However, he does continue to hold the cycling and walking portfolio.
That leaves Baroness Vere of Norbiton, who now has responsibility for the roads portfolio – as well as freight, taxis and buses.
The Road Safety Action Plan
During his brief spell in office, Michael Ellis oversaw the publication of the new Road Safety Action Plan – arguably the DfT's flagship policy document of 2019.
Published on 19 July, the highly-anticipated plan sets out 74 actions being considered by the DfT to reduce road deaths and injuries.
Among these is a potential increase in the penalties for those caught failing to wear a seat belt – an issue which was raised in a report published by PACTS earlier in the year (we'll come back to this in more detail a little later).
At the time, Chris Grayling described the action plan as a 'key milestone' in efforts to reduce road deaths and injuries – while it was also welcomed by Road Safety GB.
The launch of the Road Safety Action Plan was preceded by a number of announcements – the most headline grabbing of which was that the Government is considering introducing a graduated driver licensing (GDL) scheme in England.
A GDL scheme is likely to place restrictions on new drivers, such as a minimum learning period, not driving at night, or not driving with passengers under a certain age in the car.
The Government points to stats showing that one in five new drivers crashes within their first year on the road, and says any changes would be designed to help reduce collisions and improve road safety.
A busy year for the Transport Committee
No-one could accuse the Transport Committee of putting their collective feet up over the last 12-months.
From the Government's approach to road safety, to pavement parking and mobile phone usage, the Committee has launched inquiries into a number of important issues.
In March, the committee set out to scrutinise the Government's approach to road safety and investigate which changes would be most effective in reducing the number and severity of road traffic collisions.
While the outcome of that inquiry is still pending, a Transport Committee report into the issues of mobile phones stressed the need for the Government to take tougher action.
The report, published in August, calls for an overhaul of mobile phone laws, including extending the ban to hands-free devices.
The report encourages the Government to work with police forces to boost enforcement – and to review and potentially increase penalties for the offence, so that it is clear there are serious consequences to being caught.
Most recently, the Transport Committee launched an inquiry into how roads will be funded in the future – with low-emission zones, congestion charges and toll roads among the key areas for debate.
Smart motorways emerge as hot topic
For a couple of months in early autumn, it was impossible to ignore the debate around smart motorways.
The issue was thrust into the media spotlight in September – in the wake of a number of high-profile deaths, most notably on one 60 mile stretch of the M1.
The criticism forced Highways England to launch a staunch defence of smart motorways, which use variable speed limits to manage traffic and tackle stop-start congestion – as well as opening the hard shoulder to traffic.
On 23 October – while appearing in front of the Transport Committee – Highways England once again insisted the schemes are helping to improve road safety.
However, Jim O'Sullivan, chief executive of Highways England, conceded it was unlikely his organisation would build any more dynamic smart motorways because too many motorists do not understand them.
Following the evidence session, Grant Shapps, transport secretary, said the Government recognises concerns about smart motorways – and announced that the DfT would conduct an "evidence stock take" to gather facts and make recommendations.
The subject was also passionately debated during the Question Time session at the 2019 National Road Safety Conference – with GEM Motoring Assist and the AA arguing that drivers do not feel comfortable using smart motorways. 
While suggesting that while the evidence suggests smart motorways are safe, the Question Time panellists conceded more needs to be done to persuade the public this is the case.
While the old issues remain…
20mph limits are never far from the media spotlight – with ongoing debate about whether 20mph should become the default limit in urban and residential areas.
In June, MSPs voted down a bill which sought to make 20mph the default limit on residential streets in Scotland.
The Restricted Roads (20 mph Speed Limit) (Scotland) Bill was put forward by Green MSP Mark Ruskell in September 2018, who said it would improve safety for children and save five lives a year.
In a passionate debate in Holyrood, opponents questioned the evidence for the claims made in Mr Ruskill's bill – and argued that local authorities are best placed to make decisions on where 20mph limits are appropriate.
By contrast, plans to make 20mph the default limit for residential areas in Wales appear likely to be implemented, with the country's first minister, Mark Drakeford, issuing a statement of support in May.
In London, TfL is adopting a similar stance and in June announced plans to introduce 20mph limits on all central London roads by May 2020.
Drug driving is another issue which has received media attention in recent months – with suggestions it is becoming more prevalent than drink driving.
In October, tougher laws on drug driving, and a new roadside testing regime, came into effect in Scotland – bringing the nation in line with England and Wales, where drug-driving limits were introduced in March 2015.
From 21 October, Scotland adopted a 'zero tolerance approach' to the eight drugs most associated with illegal use – including cocaine, cannabis, ketamine, ecstasy, heroin and diamorphine – with limits set at a level where any claims of accidental exposure can be ruled out.
A list of other drugs associated with medical use will have limits based on impairment and road safety risk.
… has one being forgotten?
Statistics show that despite compliance rates of 98.6% among British car drivers, 27% of those killed in cars in 2017 were not wearing a seat belt – amounting to more than 200 deaths.
This led PACTS to describe seat belts as the 'forgotten road safety priority', going on to suggest that the road safety community has 'taken its eye off the ball' with regard to the issue.
In a report published in April, PACTS highlights interventions which should be deployed to increase seat belt wearing rates.
Among the key recommendations is the introduction of three penalty points for not wearing a belt – which is currently the case in Northern Ireland, but not in England, Scotland or Wales.
The PACTS report clearly struck a chord with the DfT, with the Government department announcing it is considering increasing the penalties for failing to wear a seat belt, as part of its road safety action plan.
---