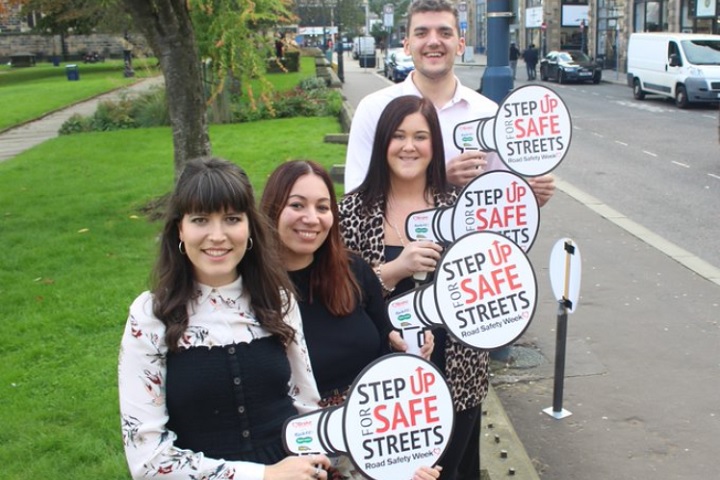 As Road Safety Week enters a fourth day, we continue to profile the latest initiatives and events taking place across the UK.
---
What's happening in your area?
Throughout Road Safety Week we are running a daily news update covering what's happening around the country. Simply send details of your activities by email to Edward Seaman at Road Safety News and we'll feature them in our roundup.
---
Organised annually by the road safety charity Brake, Road Safety Week provides an opportunity for communities to take action on road safety – and a focal point for professionals to boost road safety awareness and engagement.
Road Safety Week 2019, which takes place between 18-24 November, encourages road users to 'Step up for Safe Streets' and play a part in the creation of a safe and healthy future.
---
City of London event celebrates active travel
A one-day event taking place in the City of London on Thursday (21 Nov) will discuss how to make central London a better place for walking and cycling.
Organised by the City of London's Active City Network, the Active City Challenge event will begin with a series of presentations, with Dame Sarah Storey, walking and cycling commissioner for Sheffield, invited to deliver the keynote address.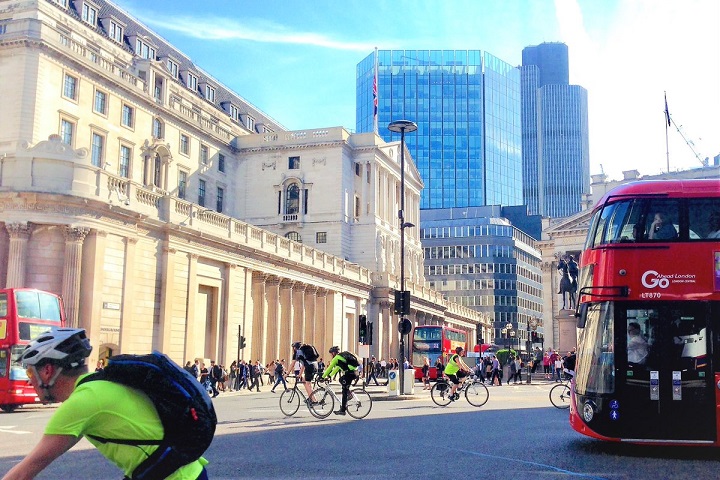 This will be followed by a panel discussion on how to make central London streets 'even better for walking and cycling', chaired by alderman Alison Gowman.
The speakers comprise employers and sustainable transport experts including:
Harry Badham, UK director of development, AXA REIM

Nina Swallow, environmental, health & safety, Nomura

Alison Turner, director, operations & infrastructure, Framestore
After the panel discussion, the Havebike City Cycle Challenge will pit 10 teams of four on static bicycles to find the quickest team, with individual prizes also on offer.
The Active City Network says the City of London has the highest levels of both walking and cycling in London, and is working with businesses to improve the safety and comfort of its streets for active travel.
All proceeds from the event will go to Road Peace, a charity which supports victims of road collisions.
---
Primary school competition in Telford
In partnership with the Shropshire Star and DENSO – a global automotive company with its UK base in Telford – Telford and Wrekin Council's road safety team organised a competition which encouraged primary schools to design road safety posters.
Around 30 designs were submitted and winners have been chosen in four different categories: 'Be Bright, Be Seen', Bikeability, pedestrian safety, seatbelt safety.
Their winning designs will feature on a prominent roundabout in Telford.
Angie Astley, assistant director customer and neighbourhood services, Telford and Wrekin Council, said: "Small things, such as staying safe as a pedestrian at night, keeping to the speed limits when driving, being aware of cyclists, can prevent accidents and we are delighted to work with the primary schools across the borough to showcase this.
"All year round, our road safety teams regularly visit schools and local groups to promote road safety messages – educating children and young people, teachers, parents and carers."
---
Police support in Wiltshire
Wiltshire Police is focusing on the key topics that can make local roads safer: wearing your seatbelt, not being distracted whilst driving, keeping within the speed limits and not drink or drug driving.
Angus Macpherson, Wiltshire and Swindon police and crime commissioner, said: "It is great to see the Wiltshire Police supporting such an important initiative. 
"The safety of our roads is something that impacts everyone in our communities and we all need to play our part to help.
"It's important we all remember the basics of keeping our vehicles road-worthy, being fit-to-drive and adhering to simple safety guidelines."
---

Emergency services team up in West Yorkshire
To mark Road Safety Week, emergency services including West Yorkshire Police, West Yorkshire Fire and Rescue Service and Yorkshire Air Ambulance have joined together to offer an insight into the work of the emergency services when at the scene of a collision.
The video features PC Wayne Mason, firefighter John Arey and chief pilot Steve Waudby, talking about their role at the scene and explaining why it is sometimes necessary for a road to be closed. 
They also talk about what the public can do to support their work and help minimise the distress for casualties and their family members, by being mindful of what they post on social media about such incidents.
The idea for the video came from a firefighter who was distressed after seeing members of the public filming the scene of a fatal road traffic collision he attended.
PC Wayne Mason, West Yorkshire Police's Roads Policing Unit, said: "It can be frustrating when you are stuck in traffic because the road ahead is closed but we don't take these decisions lightly.
"We want to educate members of the public about the reasons why we sometimes need to close the road and why it can take some time to reopen.
"Ultimately it's all about safety; we need to make sure the people caught up in these incidents are as safe as possible and also to keep other road users safe.
"I hope that this video shows the public why we need patience and understanding during these times. I would also urge people who think it's acceptable to get their smart phone out and take a picture or video of the crash scene to think twice. First it's an offence to use your mobile behind the wheel but, secondly, think of the families involved in the incident.
"You will eventually get home tonight, but their loved ones may not."
---