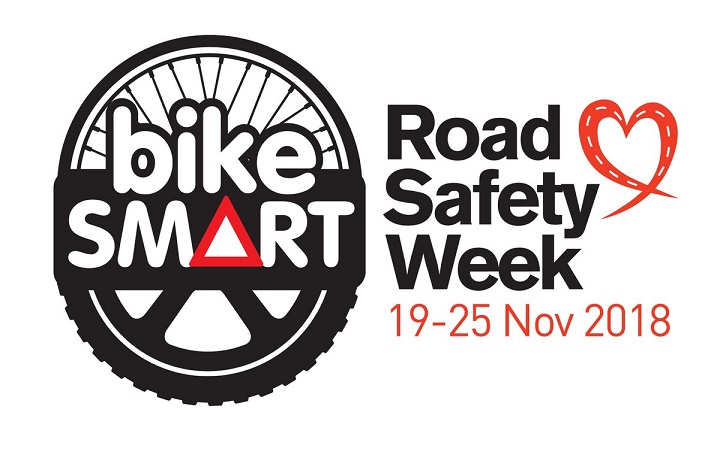 Cycling will be at the heart of UK Road Safety Week 2018, which takes place between 19-25 November.
Established by Brake 20 years ago, Road Safety Week seeks to raise public awareness of road safety issues, and is intended to act as 'the driver for positive change on UK roads'.
The annual event aims to inspire teachers, youth workers and early-learning educators to engage pupils of all ages in lessons and activities that encourage safe and responsible road use.
The theme for 2018 is 'Bike Smart' – with Brake hoping the week-long campaign will raise awareness about the importance of protecting those on two wheels
Areas of focus will include safe riding behaviours and the importance of appropriate training, clothing and equipment.
Drivers will be targeted with a plea to look out for those on two wheels and to fully utilise the 'latest life-saving technologies' in their vehicles.
Brake will also lobby Government and transport decision makers to implement a safe systems approach and design segregated spaces for cyclists
Campaigners, community groups, road safety professionals, companies and schools can now register for a free action pack via the Road Safety Week website.
Joshua Harris, director of campaigns at Brake, said: "Road Safety Week provides a unique opportunity to focus the public and policy makers' attention on saving lives on our roads.
"The numbers of those travelling on two wheels is ever-increasing and yet bike riders remain incredibly vulnerable to death and injury; that is why this year our theme is Bike Smart.
"From 19-25 November we will be shouting about the importance of bike safety and encouraging all across the UK to do the same.
"Small changes can help save countless lives on our roads and now is the time for us to act to improve bike safety in the UK."
---