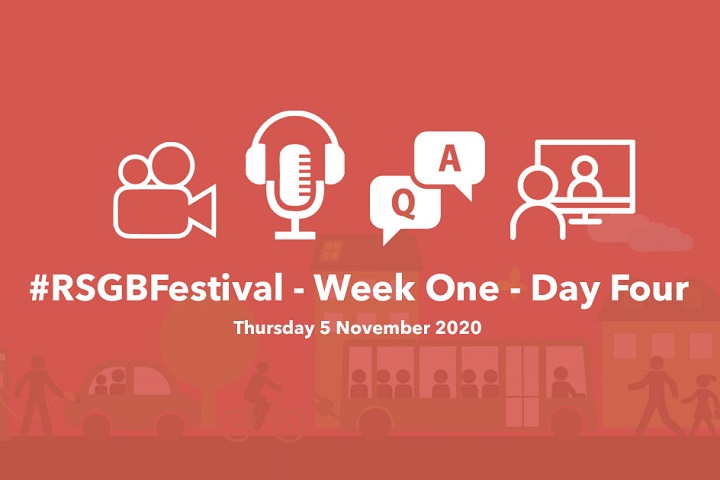 Day four of the Festival of Road Safety includes an update on the Government's review into roads policing.
Organised by Road Safety GB, the Festival of Road Safety will see more than 40 pre-recorded and live sessions broadcast throughout November (2-27 Nov).
Day four in detail
Day four (Thurs 5 Nov) gets underway at 10am with a keynote presentation by assistant chief constable Steve Barry from Sussex Police, currently on secondment to the DfT.
ACC Barry will provide an update into the Government's review into roads policing.
Launched in July, the review sets out to help stakeholders better understand how enforcement can be most effectively utilised to reduce road casualties.
This will be followed at 2pm by a Fringe presentation by Tim Gibb, founder and CEO of AutoSpeedWatch.
Titled 'Why are we wasting our time with speed enforcement?', this presentation will provide a 'controversial but experience-driven explanation' of how and why we are wasting time, effort and lives with current approaches to speed enforcement.
Looking ahead to 'Motorcycle Friday'
Friday 6 November has been dubbed 'Motorcycle Friday', which gives a strong hint as to the theme for the day.
At 10am, the first of four RSGB Talk podcasts which have been specially produced for the Festival will be broadcast, titled 'Motorcycles – the forgotten mode of transport?'.
The podcast, co-hosted by Nick Rawlings and Edward Seaman, features Colin Brown, director of campaigns and political engagement at the Motorcycle Action Group (MAG).
This will be followed at 2pm by a triple header of Fringe presentations:
Changing motorcyclists' behaviour: Designing and trialing new road markings to help riders approaching bends; professor Alex Stedmon, Science Witness Ltd
The New Kid on the Block!; Heidi Duffy MBE, Facilitator, National Young Rider Forum
A close shave with Dave: promoting PPE and other safety initiatives for young riders; South Yorkshire Safer Roads Partnership
You can read more about all of these presentations on the Festival website – scroll down to Friday 6 November
Festival catch-up
All of the content released so far this week is available to watch on the Festival website.
This includes Tuesday's live discussion session on cycling and Dr Neale Kinnear's opening keynote presentation on young drivers and GDL.
The full four-week programme is published on the Festival website. For more information contact either Edward Seaman or Nick Rawlings by email, or alternatively on 01379 650112.
---