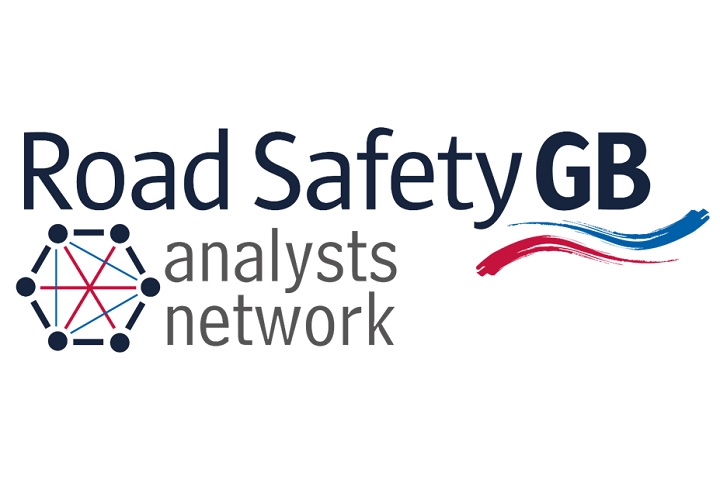 Road Safety GB and Agilysis have announced an enhanced package of support for professionals involved in analysing road safety data.
The Road Safety GB Analysts' Network, backed by funding from the Department for Transport, has been running for five years and includes the annual 'Joining the Dots' conference.  
Joining the Dots 2021 will again take place in March but will move to an interactive, online environment featuring live Q&A sessions, workshops and opportunities to network with fellow professionals. The event will take place over two days with a date to be announced in the coming weeks.  
Key themes for the 2021 conference will include the impact of COVID-19 on road safety, and a focus on mode shift towards cycling and walking.
The conference is just one element of the support provided by the Analysts' Network, which also includes a series of year-round online forums, hosted on Slack.
These forums, together with facilitated regional user groups and the Champions Network, combine to offer a 'host of opportunities for collaboration and problem-solving'.
A new micro-site has also been launched which provides more information on the services available and has a facility to allow professionals to register for the various initiatives. 
The Road Safety GB Champions' Network also got back underway last month with the first meeting of 2020 – which was very well-attended (virtually) by representatives from different regions and sectors.  
Forthcoming Champions' Network meetings will focus on content for Joining the Dots 2021, feedback from regional events and the results of specific research projects.
The first open events this year will take place in December, with a series of five webinars reflecting on the inspection of roads policing conducted by Her Majesty's Inspectorate of Constabulary Fire and Rescue Services (HMICFRS) – specifically the recommendations on analysis and evaluation. 
These webinars will look at partnership working – including the relationship between enforcement and education – and include examples of best practice within police forces and partnerships. 
It will also include the results of a survey currently underway which is asking police forces and partnerships to reflect on their current analytical capabilities. 
Anyone interested in taking part in these webinars can register on the website.
Matt Staton, Road Safety GB's director of research, said: "Working together to understand road risk has always been a central part of Road Safety GB's purpose, and getting to grips with the essential data sources and evaluating interventions are a high priority for many stakeholders across the country. 
"I believe the profession is best served by ensuring there are well-qualified and experienced people working within local teams to help direct their activities. 
"The Analysts' Network, with its various elements, offers something for everyone and allows those from local authorities, fire and rescue services, police forces and others to collaborate effectively and improve understanding."
---