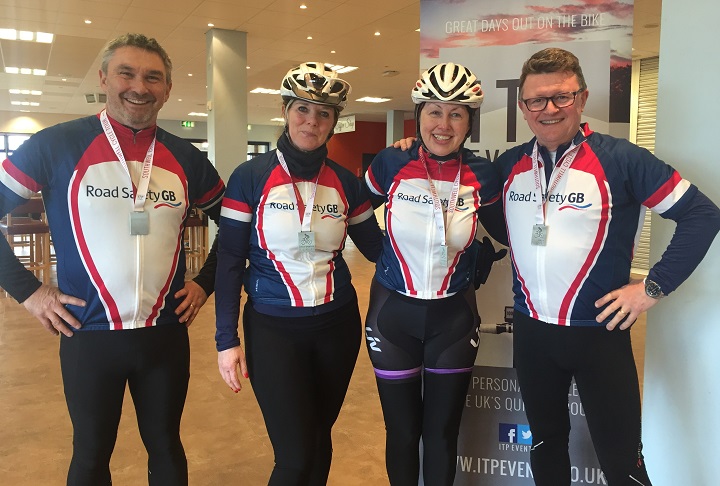 The newly-formed Road Safety GB cycle team – convened to raise money for charity – has completed its first ride.
The 60-mile Southwell Cycle Tour started and finished at Southwell racecourse in Nottinghamshire and took in the picturesque villages of Southwell, Halam and Lowdham.
The route featured a series of climbs totalling 2,287 ft, and took the team four hours and 45 minutes to complete.
Participating in the inaugural ride were Sonya Hurt (chair), Jeremy Phillips (director of research), Alan Kennedy (business and operations manager) and Jackie Bratley (finance administrator).
To date, the team has raised more than £400. The final total for 2018 will be split between a number of charities including the Alzheimer's Society, Mind & St Christopher's.
Jackie Bratley said: "Cycling is a high profile topic within road safety at the moment, so forming the Road Safety GB cycle team seemed like an appropriate way to raise money for charity.
"Our first ride was a great success – with fabulous weather and an amazing team."
Further rides are scheduled to take place throughout 2018, with the next one likely to be in southern England in June.
Road Safety GB is encouraging more members to join the cycle team. For more information about the team or offer of help or support contact Jackie Bratley by email. Click here to make a donation.
---