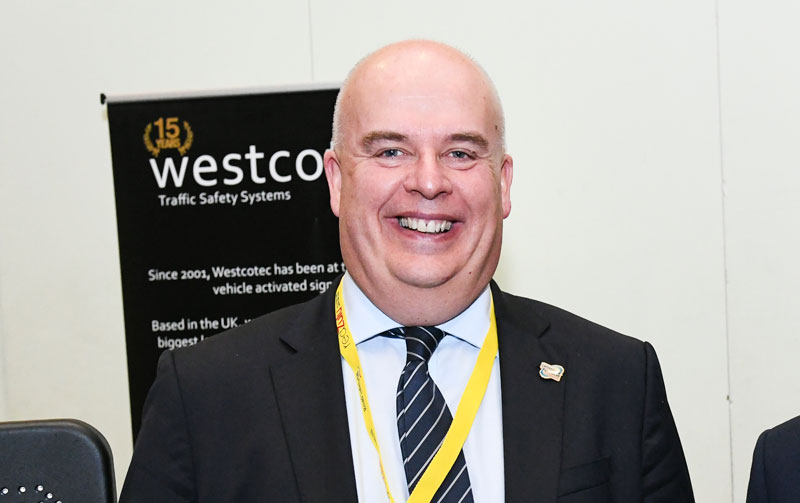 In the latest edition of the RSGB Talk podcast, Nick Rawlings and Chris Spinks discuss the direction of travel with regard to vehicle activated signs and related matters.
In the podcast – recorded remotely via Skype to comply with essential travel and social distancing requirements – listeners are introduced to Chris Spinks, CEO of Westcotec, a leading supplier of speed signs, warning signs and related technologies.
Chris explains that Norfolk-based Westcotec is a SME with a turnover in the region of £3m, owned by the company's 25 employees as a result of an innovative arrangement with the founder and now retired former owner Phil Hayton.
Nick and Chris discuss Westcotec's long association with the National Road Safety Conference which this year is being taken to another level through co-sponsorship of the event alongside Jenoptik Traffic Solutions.
With regard to what's on the horizon at Westcotec, Chris talks about a 'real time air quality monitoring system' currently being trialled in Central Bedfordshire, which will be presented as part of the Fringe programme at National Conference.
Other innovations at Westcotec include work to enhance the company's mobile phone detection system, the use of thermal detection cameras to help protect cyclists and pedestrians, and vehicle-to-infrastructure (V2I) – the next generation of intelligent transportation systems.
Footnote: – special thanks to James Luckhurst for providing the technical wizardry which enabled the podcast to be recorded remotely.
---