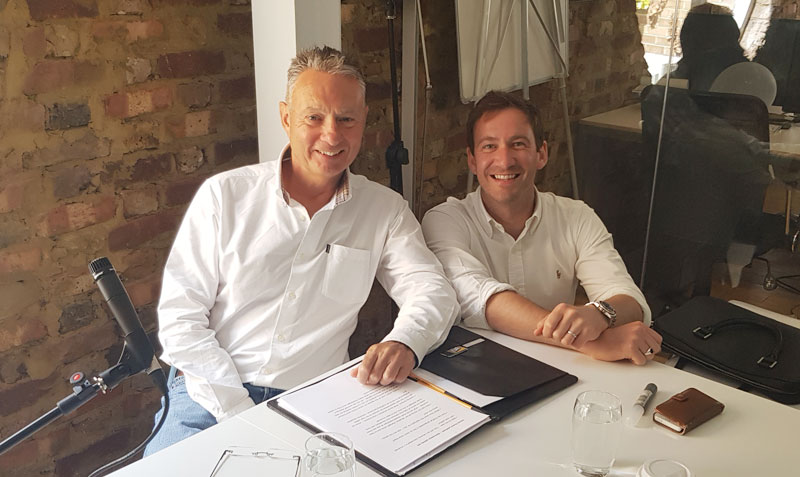 After a summer break, the popular RSGB Talk podcast returns – with James Evans joining Nick Rawlings to discuss young drivers and the rise of FirstCar.
Founded by James in 2004, FirstCar continues to develop print titles to help road safety practitioners deliver 'engaging and effective' interventions for a variety of audiences. 
Its flagship title is a 52-page magazine, produced for the DVSA, which is handed directly to every new driver by theory and practical test examiners.
During the podcast, James explains how he set up FirstCar in a sixth-form common room – and how it has grown rapidly in its scope while remaining true to its origins.
This growth includes organising events – such as Young Driver Focus – which has examined current and future thinking within this cohort for the last six years.
With that in mind, the conversation soon turns to young driver safety – with James explaining the changes he's seen with the issues that surround young drivers.
James talks about how vehicles have become safer – but how drug use and distraction have become more prevalent in recent years.
In terms of interventions, virtual reality and its place in the education of young drivers is discussed – as is the importance of evaluation, which James says is helping road safety teams become sharper.
RSGB Talk
Launched in December 2018, RSGB Talk is a monthly podcast published on the Road Safety GB website and hosted by either Nick Rawlings or Edward Seaman, editor and assistant editor of Road Safety News respectively.
The most recent editions feature:
Jonny Ewles

, strategy director at VMLY&R – the creative agency which works on the young driver element of the THINK! Campaign (March 2019)

Alan Hiscox

, director of safety at the British Horse Society, discussing the challenges faced by horse riders on UK roads. (April 2019)

Alan Kennedy

, executive director of Road Safety GB, discussing the future for the organisation – including a new 'world-first' augmented reality road safety app. (May 2019)

Evan Webster

, policy and research officer at PACTS, discussing seat belts – and whether they have become the 'forgotten road safety priority'. (June 2019)
Click here to listen to all previous editions of RSGB Talk.
To express an interest in appearing on a future edition of RSGB Talk, please contact Nick Rawlings via email.