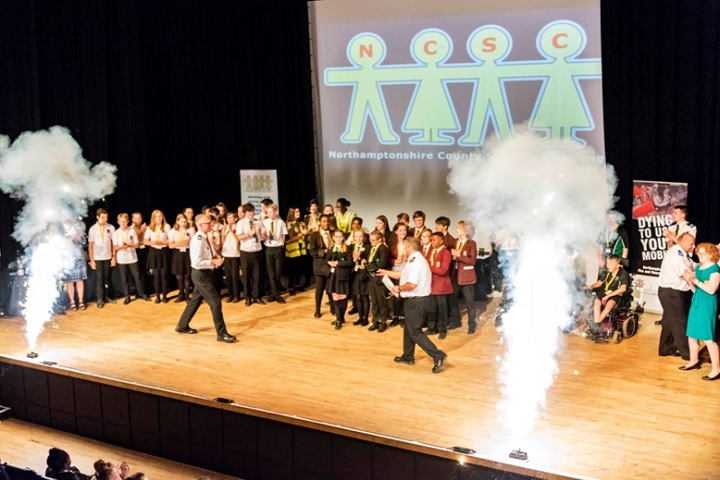 A competition which tasked schools in Northamptonshire with developing strategies to keep young road users safe has had a positive impact, evaluation has found.
The Northamptonshire County Schools Challenge, a collaboration between a number of regional road safety partners, asked schools to come up with social enterprise ideas under the theme of road safety.
A total of 23 schools participated, identifying reasons why 12 to 16-year-olds were vulnerable road users and coming up with strategies to keep them safe.

Eight schools presented their ideas to a Dragons' Den style panel of judges – including representatives from Northamptonshire Fire and Rescue Service, Northamptonshire Police, Northamptonshire County Council and Northamptonshire Highways.
The winning concept, by Southfield School in Kettering, was a community graffiti road art project for young people, to help spread road safety messages.
Evaluation of the competition revealed that 90% of participants felt they gained an improved understanding of the potential dangers of roads and road users.
85% felt they had a greater awareness of how to stay safe on roads – while a 'significant number' of participating schools agreed they had seen a positive change in their students' behaviour around the roads.  
The evaluation cites numerous comments from students on how their own behaviour has changed, and how they are influencing the behaviour of others.
Teachers agreed that the challenge had raised awareness of road safety (82%); the impact of being a victim (88%) and of poor road behaviour (59%); and how to stay safe on the roads (82%).
---