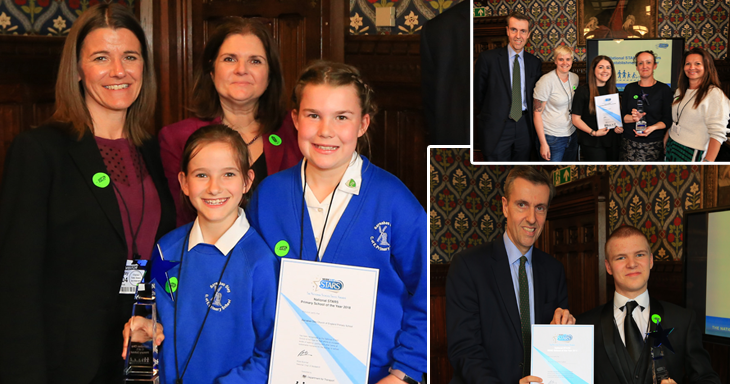 Four very different educational establishments from across the UK have had their efforts to promote sustainable travel recognised in the 2018 National STARS Schools of the Year Awards.
The Modeshift STARS National Awards ceremony took place at the Houses of Parliament on 24 April, with regional STARS winners in contention for the four national awards.
Modeshift STARS is a national schools awards scheme which recognises schools that have demonstrated excellence in supporting cycling, walking and other forms of sustainable school travel.
Barnabas Oley Church of England Primary School in Cambridgeshire was named Primary School of the Year, while Green Boys' School in Birmingham picked up the accolade in the Secondary School category.
Holbrook School for Autism in Derbyshire was crowned winner in the SEND category, with Footsteps Day Nursery from Portslade picking up the final award in the Early Years Establishment category.
The awards were presented by Andrew Selous MP, co-chair of the All-Party Parliamentary Cycling Group.
Ross Butcher, national chair of Modeshift, said: "Every year it is an honour to hear about the new and creative ways that schools come up with to engage their school community in the promotion of sustainable travel.
"More than 3,200 schools nationally have signed up to Modeshift STARS so each of our STARS Schools of the Region has proven to be at the forefront of our collective effort to encourage more young people and their families to adopt healthy and sustainable forms of travel.
"Together, they are helping us to make a real difference on how people are undertaking the journey to school."
---
The winners
Primary School of the Year: Barnabas Oley Church of England Primary School, Great Gransden, Cambridgeshire.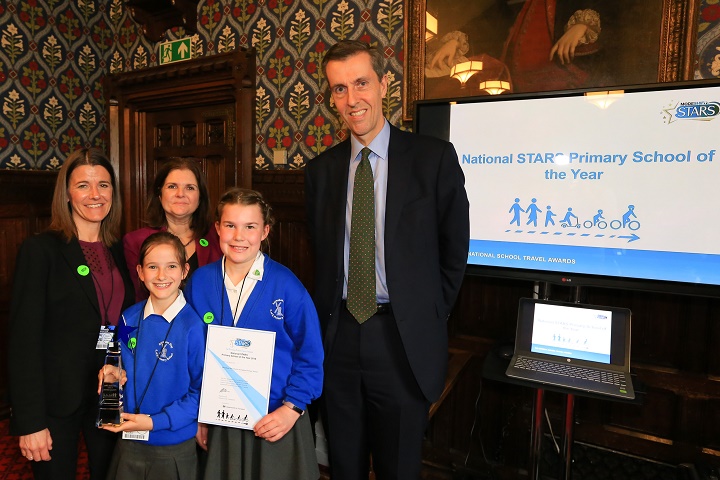 Barnabas Oley CE Primary School has demonstrated a high level of commitment and community working to enable more children to travel sustainably to school.
The school has actively increased numbers walking to school from 38.2% in 2014/15 to 55.0% in 2016/17. Meanwhile, the number of pupils arriving by car has fallen from 44.3% to 9.3%.
---
Secondary School of the Year:  Turves Green Boys' School, Birmingham.
The school has provided pool bikes for staff, set up a cycle hire scheme for pupils, developed bespoke sustainable travel maps and amended school policies so that public transport is always considered before any other option for school trips.
As a result, the percentage of pupils being dropped off by car has decreased by 4.6%, while walking and cycling levels have increased by 3.5% over the last three-years.
---
SEND School of the Year: Holbrook School for Autism, near Belper, Derbyshire.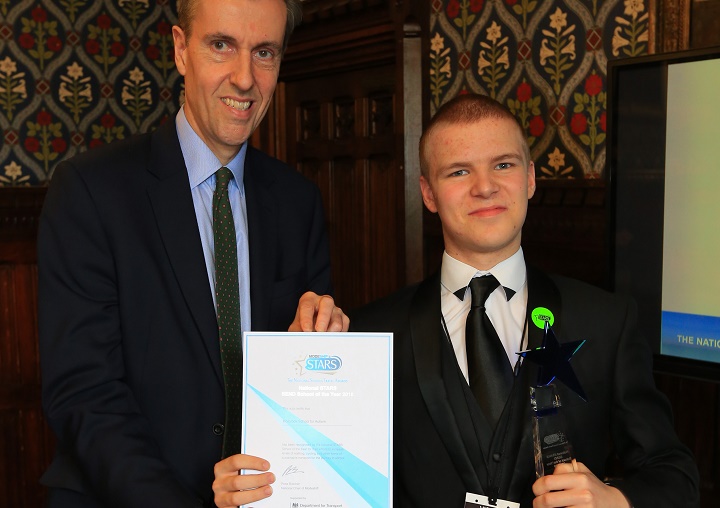 Staff have shown a determined approach to making sustainable travel accessible to pupils and have adapted activities to suit those with additional needs.
This includes creative approaches to promoting cycling, walking and using public transport and helping pupils develop skills for independent travel.
---
Early Years Establishment of the Year: Footsteps Day Nursery, Portslade, Brighton.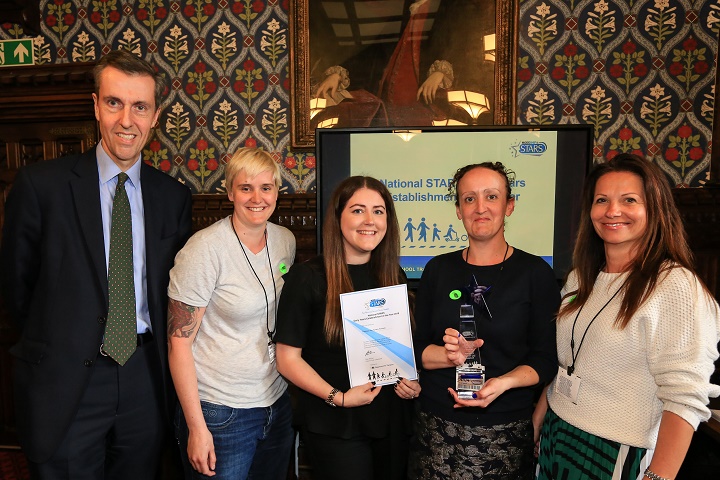 The nursery has installed scooter storage, updated cycle storage, created a covered waiting/sitting area for parents and ensured that spacious buggy storage is available.
As a result, the number of pupils arriving by car has decreased significantly over the two-years the nursery has been working on Modeshift STARS – from 20% to 8%. At the same time they have seen a 5% increase in walking, a 5% increase in scooting and a 10% increase in Park & Stride.
---