A series of UK-wide recommendations to cut air pollution – including a ban on cars idling outside school gates – has been welcomed by road safety stakeholders.
On 11 March, Public Health England (PHE) published a review of evidence designed to inform local and national government on actions to improve outdoor air quality and health.
Their recommendations include:

Implementing no-idling zones in areas with 'vulnerable hotspots' such as schools, hospitals and care homes

Redesigning cities to keep people further away from highly polluting roads by, for example, designing wider streets or using hedges to screen against pollutants

Investing more in clean public transport as well as foot and cycle paths

Encouraging uptake of low emission vehicles by setting more ambitious targets for installing electric car charging points

Discouraging highly polluting vehicles from entering populated areas with incentives such as low emission or clean air zones
PHE says air pollution is the biggest environmental threat to health in the UK, with between 28,000 and 36,000 deaths a year attributed to long-term exposure.
Professor Paul Cosford, director of health protection and medical director at PHE, said: "Now is our opportunity to create a clean air generation of children, by implementing interventions in a coordinated way.
"We recommend that at a local level, any new policy or programme of work which affects air pollution should aim to deliver an overall benefit to the public's health.
"So transport and urban planners will need to work together, with others involved in air pollution to ensure that new initiatives have a positive impact."
Stakeholder support
The review has been welcomed by a number of road safety stakeholders, including the RAC, who says it is right to look at changing behaviours.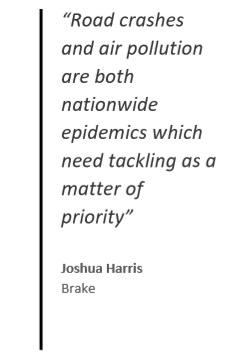 Nicholas Lyes, RAC head of roads policy, said: "Unnecessary idling contributes to poor local air quality so it is right that we look at changing behaviours. Encouraging well-intentioned parents to switch off their engines outside schools shouldn't be met with much resistance.
"However, it isn't just near schools where we should be cutting down on unnecessary idling – taxi ranks and bus stations in busy areas should also be targeted."
Meanwhile Brake has called the proposals a 'step in the right direction to creating safe and healthy streets'.
Joshua Harris, director of campaigns for Brake, said: "Road crashes and air pollution are both nationwide epidemics which need tackling as a matter of priority, and we welcome PHE's recommendations.
"People should be free to move in a safe and healthy way every day and on every journey and this includes ensuring the air they breathe isn't polluted.
"Encouraging people to leave their cars at home and walk, cycle or use other means of active travel can have hugely positive health benefits as well as reducing emissions from less car use."
Junior PCSOs tackle air pollution
Primary school children in Greater Manchester have told BBC Radio 5 Live that they are on a mission to tackle air pollution and safety outside their school gates.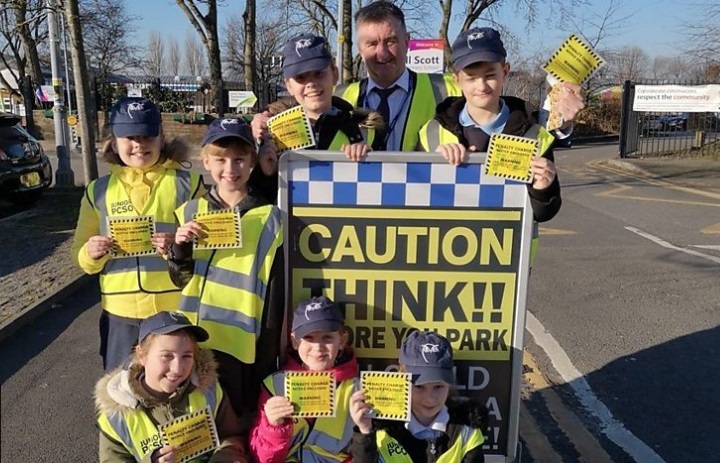 The pupils are patrolling streets and handing out fake parking tickets to parents who leave their engines running or park on yellow lines.
The 'junior PCSOs' started the campaign after their head teacher noticed an increase in the number of children with asthma which he thinks could be due to the level of polluted air in the area.
In November 2018, Hounslow Council launched a public consultation as a first step towards prohibiting engine idling across the borough.
---