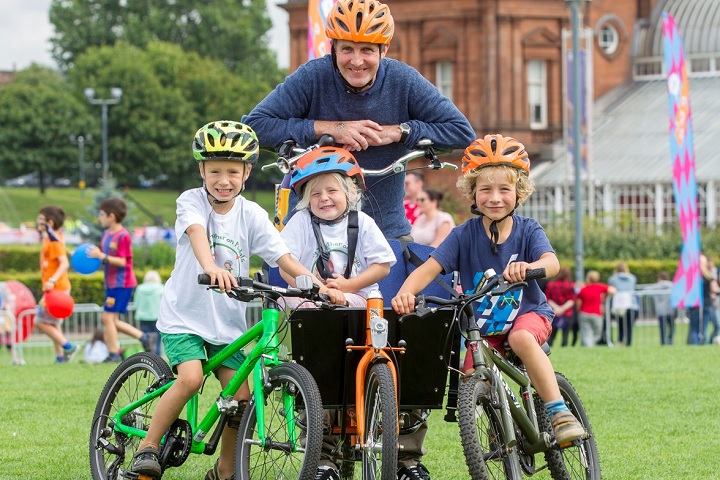 A project which provides cycle skills training to people working with young children in Scotland is to expand – with the help of £81k of Scottish Government funding.
Launched in Glasgow in 2014, 'Play on Pedals' provides early years and nursery staff with free training in basic bike maintenance and as cycling instructors.
More than 16,000 children have benefitted from the initiative since its launch, with training provided to 388 adults in Glasgow.
Announced by Transport Scotland on 6 August, the new funding will see Play on Pedals rolled out to local authorities across Scotland, with the aim of enabling all pre-school children to have access to cycling before starting school.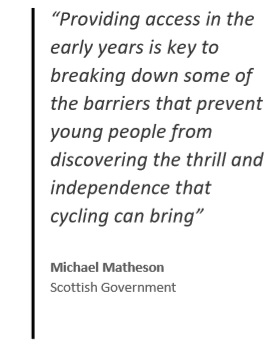 Michael Matheson, cabinet secretary for transport, infrastructure and connectivity, said: "Additional funding will help bring this exciting project to more local authorities, meaning more children in their early years will have the opportunity to become familiar with the fun, excitement and various benefits of cycling.
"Providing access in the early years is key to breaking down some of the barriers that prevent young people from discovering the thrill and independence that cycling can bring."
Play on Pedals is facilitated through Cycling Scotland, Cycling UK, Play Scotland, Bike for Good and supportive local organisations.
Chris Johnson, head of education and training at Cycling Scotland, said: "Together with our partners we are hugely proud of the positive impact of Play on Pedals on children across Glasgow.
"As the lead partner for cycle training, we welcome this further investment that will enable us to work with early years teams and support more children across Scotland to enjoy the benefits of riding a bike from an early age."