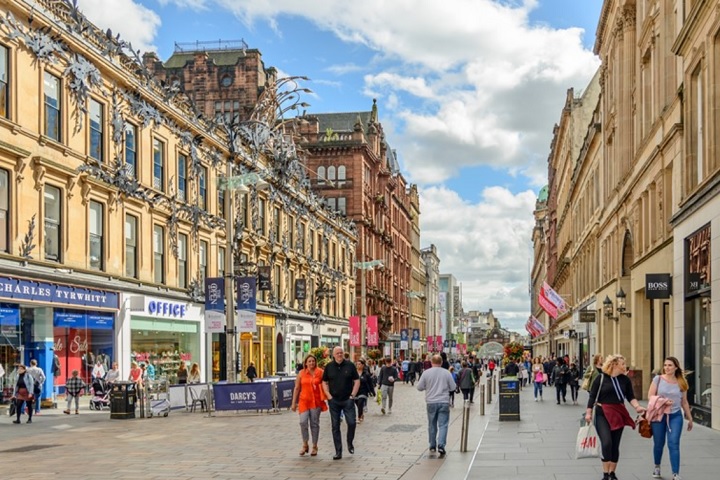 A coalition of organisations is calling on authorities in Scotland to build on the increased numbers of people walking and wheeling during lockdown.
The coalition, which includes Living Streets Scotland, says there has been a 'significant change' in people's attitude to and interest in walking.
It points to statistics which suggest 61% of people in Scotland are now walking more often than before the Covid-19 pandemic.
In order to cater for the rise in active travel, authorities across the country have introduced a raft of measures, including wider pavements, closing roads to motor traffic and reducing speed limits.
The coalition hopes these will not be seen as just temporary measures – but rather as an opportunity to harness some of the positive societal changes brought about by the Covid-19 pandemic.
It says small scale, local projects – focussed on walking, cycling and public transport – can have a 'significant impact' in creating a 'healthier, cleaner, safer and happier nation'.
Stuart Hay, Director of Living Streets Scotland said: "Walking has been a lifeline for many households during lockdown, providing opportunities to exercise locally in streets and green spaces. 
"As Scotland begins to recover from the impact of the pandemic, it is important people can access the health and mental wellbeing benefits of walking.  
"Whilst cycling is important, the role of walking in local travel and recreation also needs to be recognised. This means addressing some of the issues exposed by lockdown such as narrow, poorly maintained pavements and safety concerns about walking to school. 
"Action is needed now as we can already see traffic levels rising. We hope people will embrace living in communities where people enjoy the benefits of driving less and walking more for both work and leisure."
---