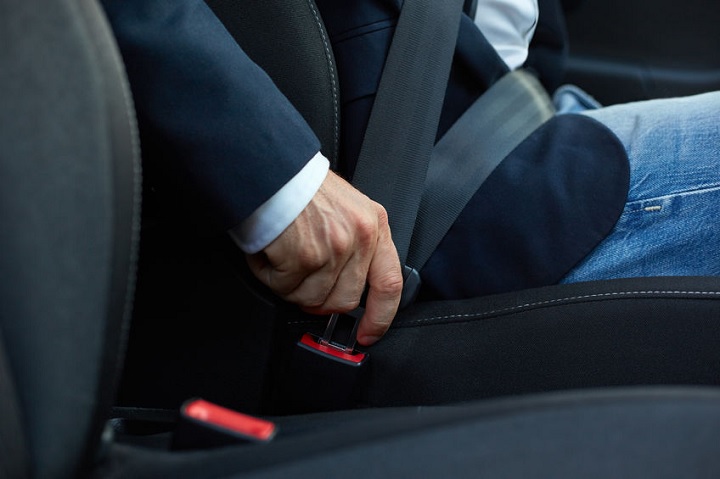 When launching its Road Safety Action Plan on 19 July – the Government chose to focus on plans to improve seat belt safety.
The highly-anticipated plan sets out 74 actions the Government is considering to reduce the number of people killed and injured on the roads.
Chris Grayling, transport secretary, describes it as a 'key milestone' in efforts to reduce road deaths and injuries – while it has also been largely welcomed by stakeholders.
Seat belt safety was the prominent feature in the DfT press release – with plans for penalty points as well as fines for those caught committing the offence. Currently, offenders are given a £100 on-the-spot fine.
Michael Ellis, road safety minister, said: "Far too many people are not wearing a seatbelt while traveling in a car, needlessly putting their lives at risk.
"Increasing penalties for people who disregard the simplest of way of protecting themselves is just one of a long list of actions this Government is taking to help keep people safe on our roads."
Why the seat belt focus?
Government statistics show that despite compliance rates of 98.6% among British car drivers, 27% of those killed in cars in 2017 were not wearing a seat belt – amounting to more than 200 deaths.
A report, published in April 2019, suggests seat belts had become 'the forgotten road safety priority' – adding the road safety community has 'taken its eye off the ball'.
The Parliamentary Advisory Council for Transport Safety (PACTS) report highlights interventions which should be employed to increase seat belt wearing rates.
Among the key recommendations is the introduction of three penalty points for not wearing a seat belt – which currently happens in Northern Ireland, but not in England, Scotland or Wales.
In launching the Road Safety Action Plan, transport secretary Chris Grayling said the DfT was 'considering' the PACTS report.
Mr Grayling said: "This report analyses which drivers and passengers are least likely to wear seatbelts, what prompts their behaviour and which interventions would be best to reduce the number of casualties."
David Davies, executive director of PACTS, said he was 'very pleased' that measures to increase seatbelt wearing feature so prominently in the action plan.
The report – titled 'Seatbelts: the forgotten road safety priority' – was also the subject of a RSGB Talk podcast, published in June 2019.
---