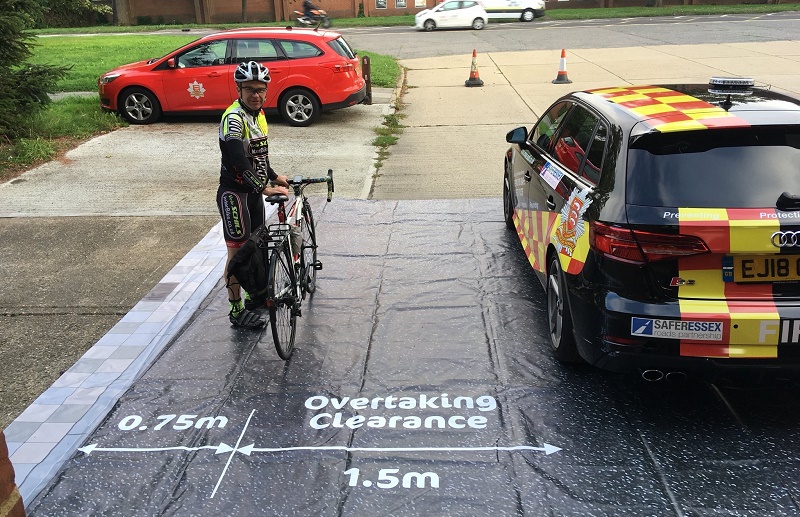 Authorities in Essex have launched a new campaign to educate drivers on how to safely pass cyclists and horse riders.
Operation Safe Pass, organised by the Safer Essex Roads Partnership, follows the successful blueprint set out by West Midlands Police's Operation Close Pass – with an additional focus on passing horse riders.
As part of the first Operation Safe Pass on 6 September, plain clothed Bikeability instructors saddled up in Colchester to look out for motorists who do not leave the required space of 1.5m when passing cyclists.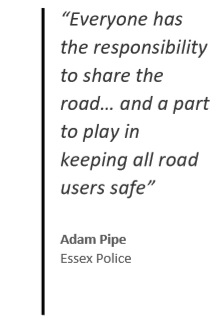 One motorist was detected passing at an unsafe distance and was escorted by Essex Police to a checkpoint to be educated on the optimum passing distance.
Adam Pipe, head of roads policing at Essex Police, said: "We have listened to the cycling community – a road-user group we wish to encourage for a variety of reasons including health benefits and sustainable transport.
"Everyone has the responsibility to share the road and everyone has a part to play in keeping all road users safe.
"We often forget that the majority of cyclists and horse riders are also motorists and sometimes the lines get blurred. Ultimately, it does not matter what form of transport you use. We all have the right to feel safe on Essex roads.
"While it is encouraging that on this occasion only one motorist was found passing too closely, we know that cyclists and horse riders experience close passing quite frequently.
"We hope these operations will help educate road users about our joint responsibility to share the road safely and considerately."
---