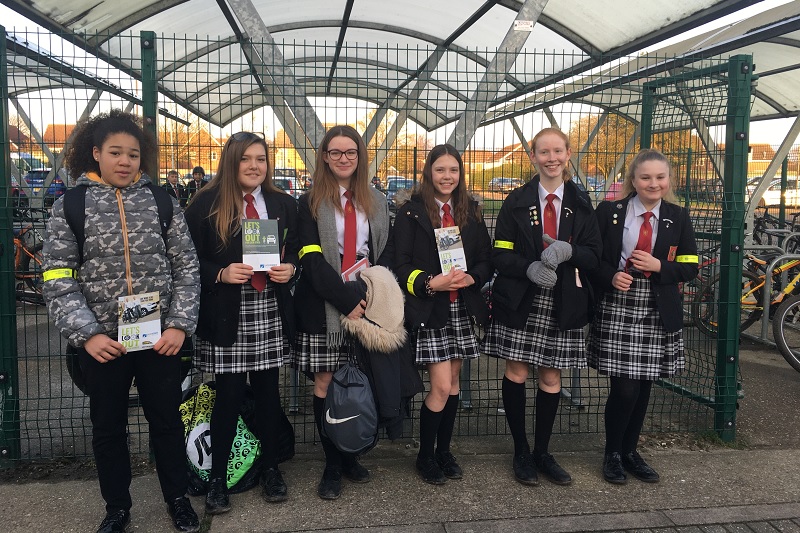 Parents in Essex are being urged to ensure their children's bicycles are equipped with lights this winter.
The plea has been made by the Safer Essex Roads Partnership (SERP) following a visit to Gilberd School in Colchester on 21 January, during which road safety officers engaged with hundreds of cyclists before they rode home.
Students were loaned temporary bike lights, reflective bands and an information leaflet to give to parents, in a bid to highlight the importance of being seen by other road-users.
The visit formed part of SERP's 'Let's look out for each other' campaign, which provides information to help drivers and cyclists share the road safely, as equals.
Hilary Wicks, senior road safety officer-cycling, said: "It was a pleasure to attend the Gilberd School and chat to the children about cycle safety. 
"We were however shocked to see so many children without working bike lights, with many saying that they only put them on when they were riding at night.
"Although the evenings are getting lighter now, it is still dark in the early evenings. Please remember our important message of always, 'be bright be seen.'
"Thank you to the school's road safety ambassadors, who assisted with spreading our important road safety messages to their fellow students. It was great to see their enthusiasm when talking about safe cycling in Essex."
---