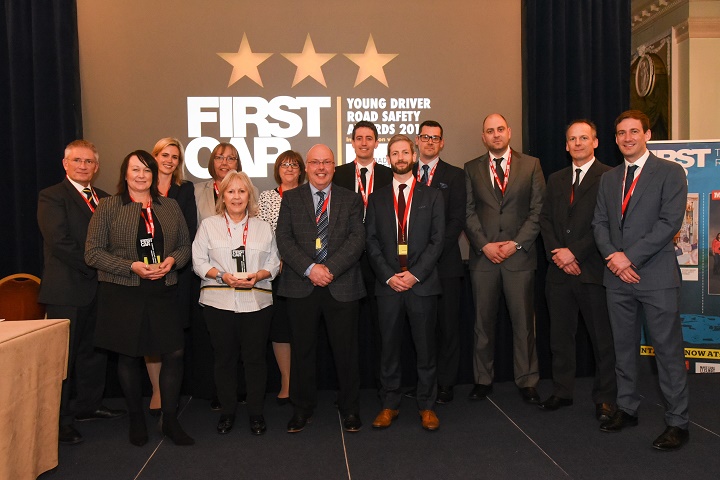 Five organisations and interventions have been shortlisted for the 2020 FirstCar Young Driver Road Safety Awards, which are set to be presented at the Young Driver Focus conference on 10 September.
FirstCar launched the Young Driver Road Safety Awards in 2015 to reward the 'unsung heroes' in road safety and 'recognise the excellent work of road safety professionals' in seeking to reduce casualties among young drivers.
For 2020, awards will be presented in five categories: 
New Scheme

Education and Training Initiative

Partnership Scheme

Young Driver Media Campaign

Private Sector Initiative
The winners will be selected by a panel of judges with extensive industry experience, who will be looking for schemes with clear and measurable aims and objectives.
The five shortlisted initiatives and organisations, from which the winners will be selected, are:
Drive Like Gran's In The Car

FloowCoach

UPS Road Code

DrivingHub

THINK! New Driver Campaign
A 'Lifetime Achievement' award will also be presented.
Launching the 2020 awards, James Evans, founder of FirstCar, said: "We are delighted with how successful the awards have become and are very keen to recognise all the hard work that goes on in this sector, which is often unrewarded.''
---
More about the shortlisted schemes
Descriptions by FirstCar
Drive Like Gran's In The Car – How Road Safety Scotland, Transport Scotland and the Scottish Government ripped up the road safety advertising rulebook; using a standout and inimitably Scottish approach to motivate "invincible" young drivers into adopting safer driving habits.
FloowCoach – The Floow makes use of behavioural change techniques through their driver coaching programme, FloowCoach, to help drivers make positive improvements to their driving behaviour -our latest research shows that 13 accidents are avoided for every 100 graduates of the FloowCoach programme.
UPS Road Code – UPS Road Code is an innovative, engaging road safety programme, empowering young people to be safe in and around cars before they start learning to drive. Using virtual reality technology and driving simulators, in workshops co-delivered by youth workers and UPS volunteers, RoadCode delivers vital messages around road safety.
DrivingHub – DrivingHub was developed to increase the knowledge and confidence of learner and novice drivers, by providing free road safety resources e.g. Vehicle check guidance.  We worked with our internal colleagues, partners across DfT, DVSA, the driving instructor industry and IPSOS MORI to understand the resource gap as well as attitudes and expectations of road safety. 
THINK! New Driver Campaign – The THINK! New Driver campaign engaged a particularly high-risk group of young male drivers –those in the first year of passing their test –through the humorous and laidback character of the Road Whisperer.
Through short engaging videos, shareable GIFs and an innovative, highly targeted partnership with LADBible, the campaign shared messages about multiple priority issues while shifting attitudes and normalising the central campaign truth that it takes time to learn the ways of the road.
---