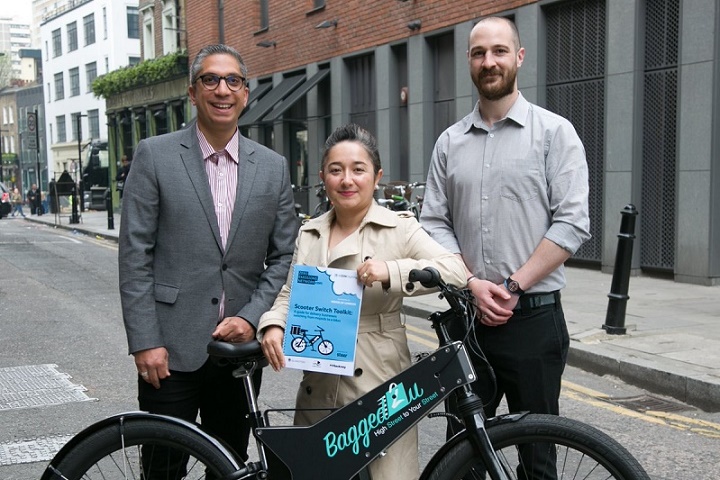 Three London boroughs have stepped up efforts to help fleet managers switch to sustainable modes of transport, such as e-bikes.
The significance of e-bikes in the delivery sector has grown rapidly in recent years, with their trial and adoption by firms such as Royal Mail, Sainsbury's and DHL.
On the back of that success, Hackney, Tower Hamlets and Islington Councils have launched a new 'Scooter Switch Toolkit' – providing businesses with 'clear, comprehensive information' to make the switch from mopeds to e-bikes.
Key elements of the toolkit include:
Ensuring the e-bike model is compliant with UK legislation

Health and safety measures; including riders completing Level 3 Bikeability cycle training

Advice on appropriate equipment such as high visibility clothing

Information on helmet safety standards and bike lock ratings

Fuel cost savings comparison between mopeds and e-bikes

Maintenance schedules and costs
The toolkit is part of the Zero Emissions Network (ZEN); a tri-borough project from Hackney, Islington and Tower Hamlets Councils, part-funded by the mayor of London.
ZEN aims to help businesses and residents save money, reduce emissions and improve air quality through sustainable transport.
Cllr Feryal Demirci, deputy mayor of Hackney and cabinet member for transport, said: "We are a leader in tackling London's poor air quality and are committed to protecting residents from its harmful effects.
"We're delighted to be working with our neighbouring boroughs to create and promote the Scooter Switch Toolkit."
Cllr Claudia Webbe, Islington Council's executive member for environment and transport, said: "We're committed to ambitious and pioneering work to improve London's poor air quality, which can have a negative impact on the health and life expectancy of our residents.  
"This innovative toolkit will help businesses make the switch to e-bikes, cutting emissions and providing more sustainable transport."
---